Look what stopped by yesterday for an afternoon break...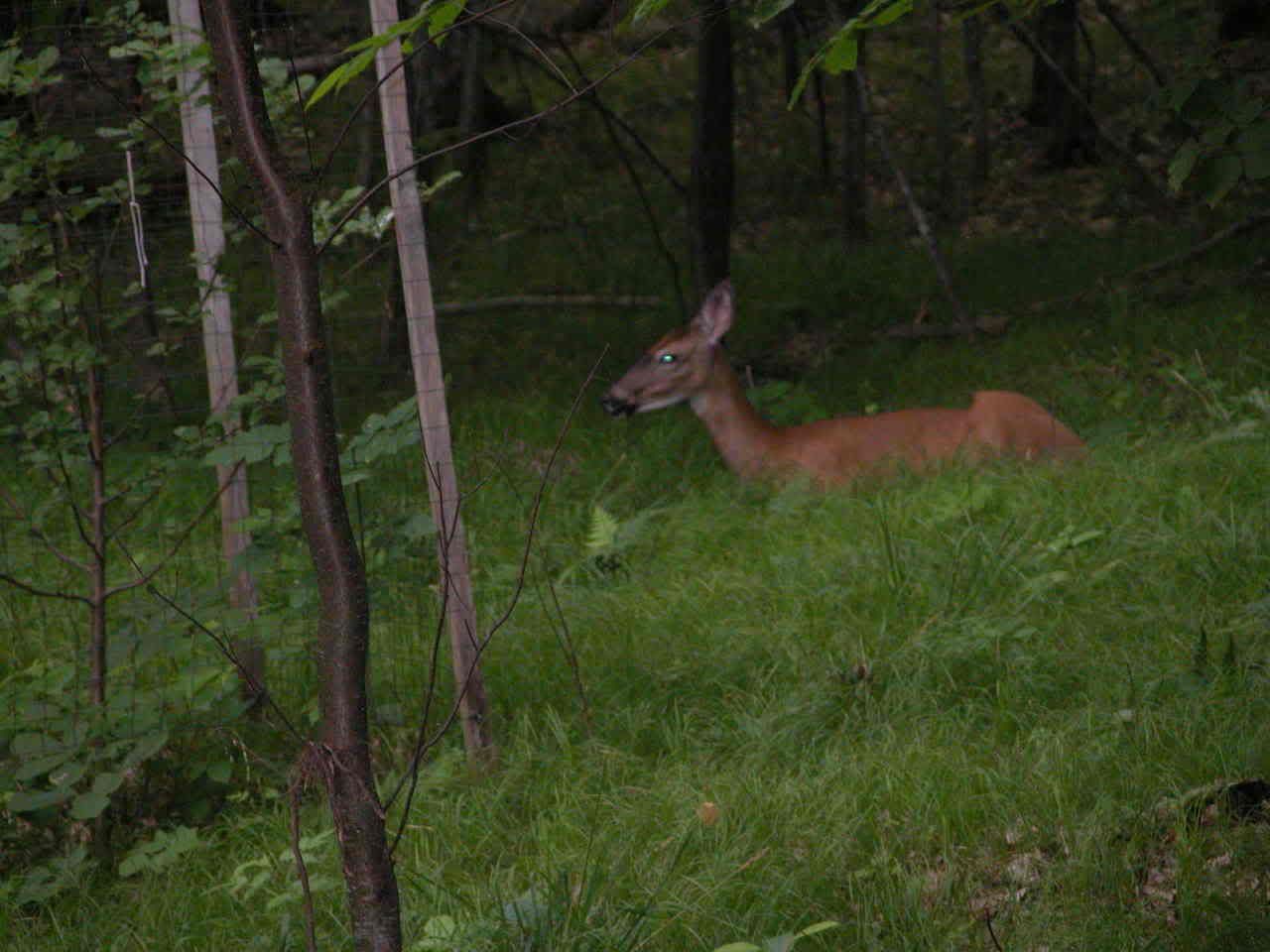 Deer are really plentiful around here. yes, we have a dog. But the deer nor the dog get excited around each other. It's like they have an 'understanding'. The deer are definitely a problem. And even though 3 out of 4 of us in the family have hit one in our vehicles (Eric totalled a car the first week he had his license 500 feet from the driveway) I'm still amazed with their beauty.
O.K. Quilt stuff. I cleaned on the sewing/scrapbooking room yesterday. It is a neverending process, but I'm thankful I have a room and thankful it gets used. This is what I gathered.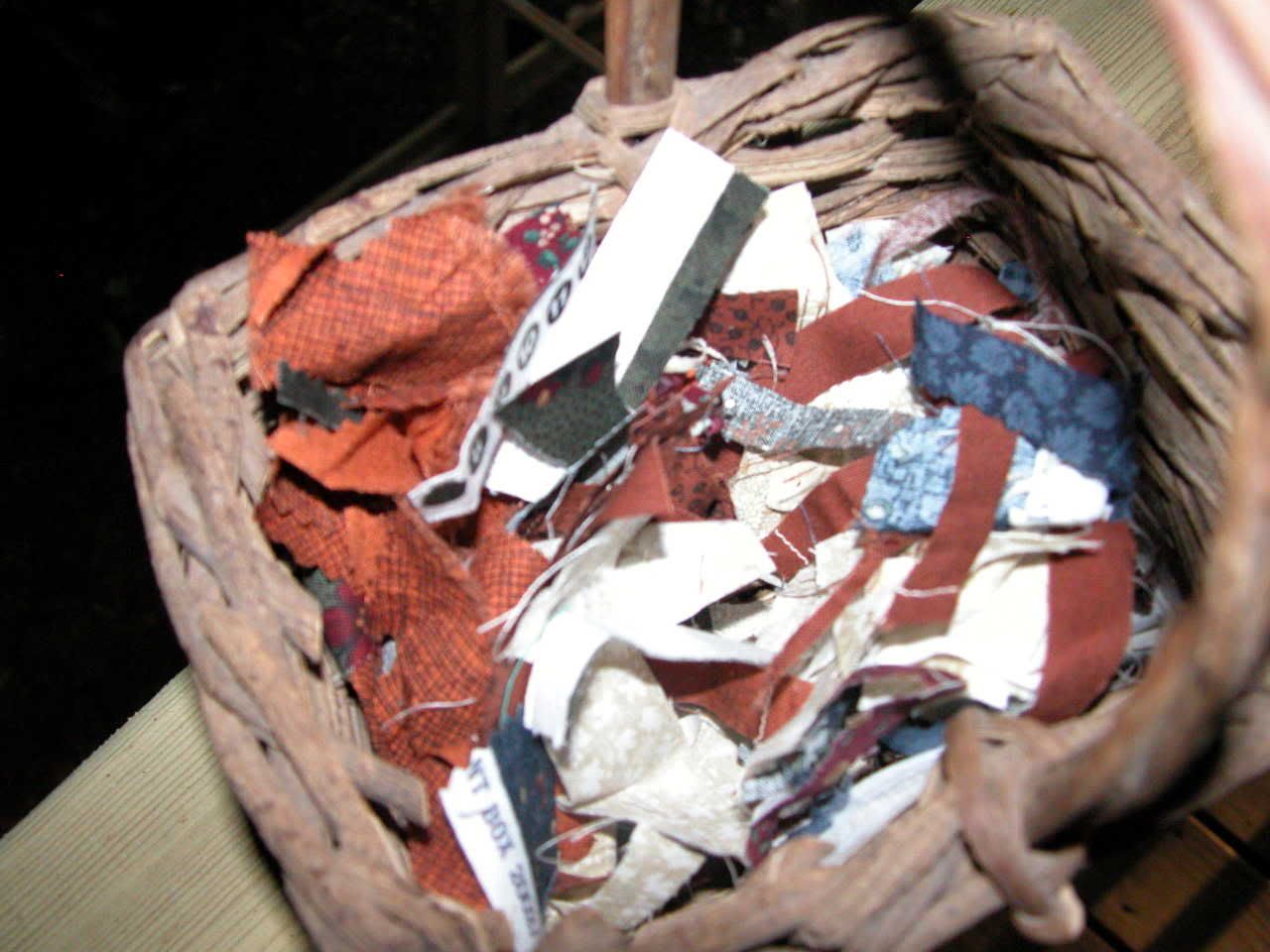 I read about this a couple of years ago. I save all the 1 inch scraps and thread pieces. When I get a basket full I take them to the back of the property and toss them out. It's recycling for the birds and squirrels. I go back months later and the pieces are always gone. They can use the scraps and threads for winter nests. It gets frightfuly cold in the winter up here.
And think about it... one day I'm going to stumble across a bird's nest and smile...it will be lined fashionably with a Thimbleberries print....
Your smiling now. Have a good evening.
Until tomorrow - live up today.