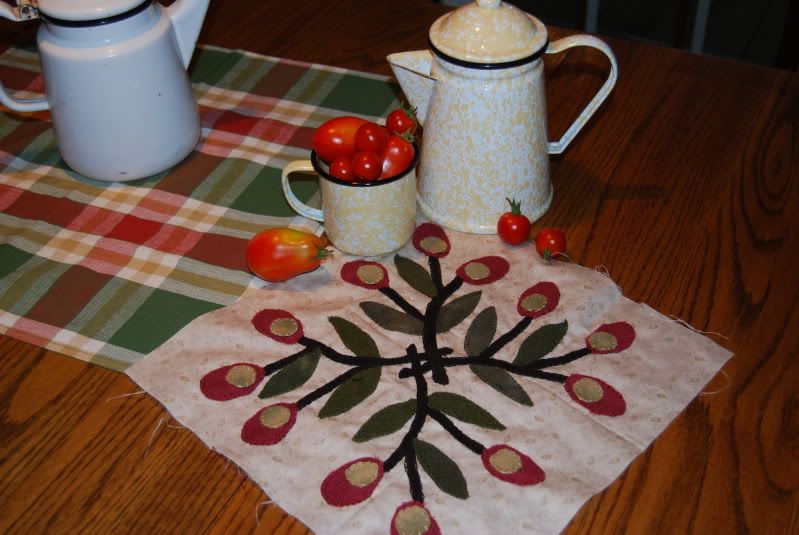 Summer is winding down.... Tomatoes coming in daily... So here's my block of the month from Edyta Sitar's Quilt in her Hop to it Book. Half of the blocks ar enow completed. Made from wool, I see pieces of my garden in every block.
I'm typing from a hotel room-- yep..I've been in class today and had a ball. All the nerves, all the worries, all the "I'm too old for this" has passed. I just love it.....
I'm finishing this post early=== back to the books....
Gratitudes:
Don taking care of my pups, my garden, my flowers
My safety in travel-- talk about a country mouse in the city mouse's world.
2 quilt shops I visited along the way.... I'll post later.