This weekend Cottage Tapestry got stretched to the Quilting frame. So on Rainy days, I'll inch my way through quilting it. On to the next quilt dream….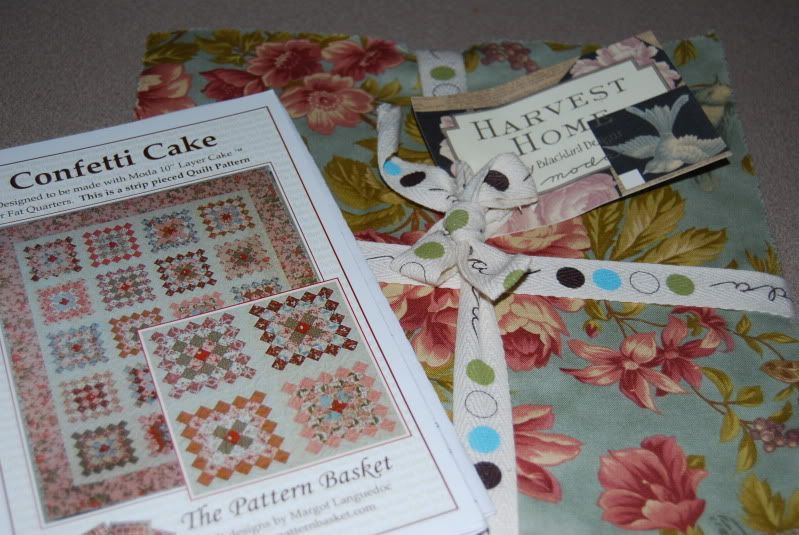 A Harvest Home layer Cake will become a confetti cake quilt. If the fabric or the pattern look tattered it is probably because they are—they travel to work with me daily for coffee break dreams. I don't know if it's the name of the fabric or the muted colors but Blackbird Designs Ladies really tugged at my heart with this group. I've toted the fabric so long I'm almost hesitant to cut it up into pieces. It should be fun.
Summer time has kept me busy with my garden.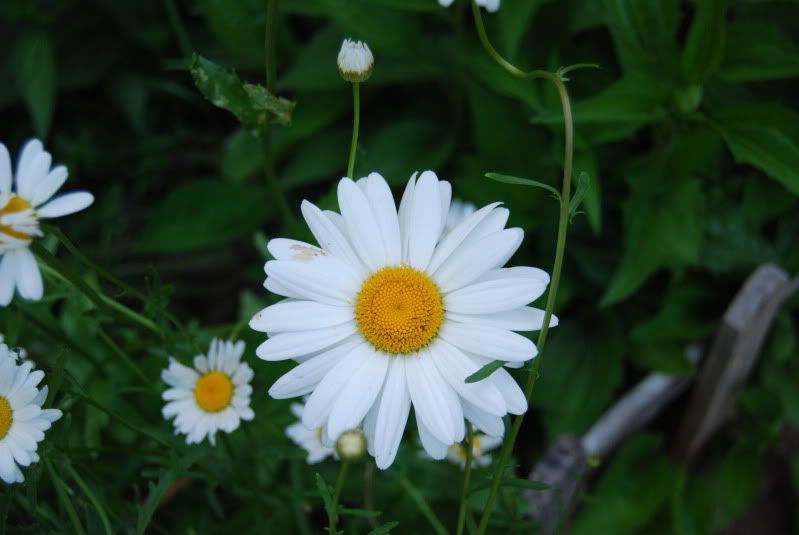 I've got huge daisies this summer – temperatures have only been above 81 degrees about one week this summer.
The Roma tomatoes are going to be delicious if we can just get them to keep growing.
I've made several garden signs and sprinkled them up and down the road where the dogs and I walk daily. It's always been a favorite saying of mine.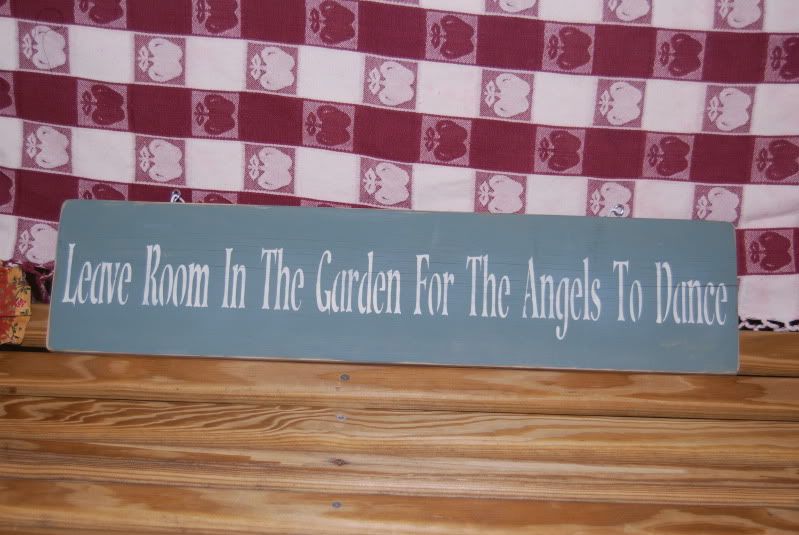 Work hasn't been the bright spot in my days but I'm grateful for the paycheck. The mailbox brought smiles from Libby.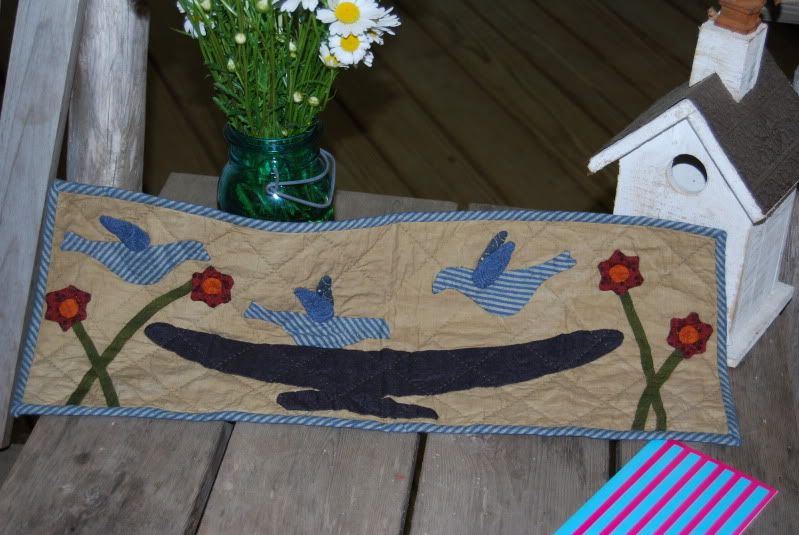 And Remember Happiness is always defined as a puppy and a quilt.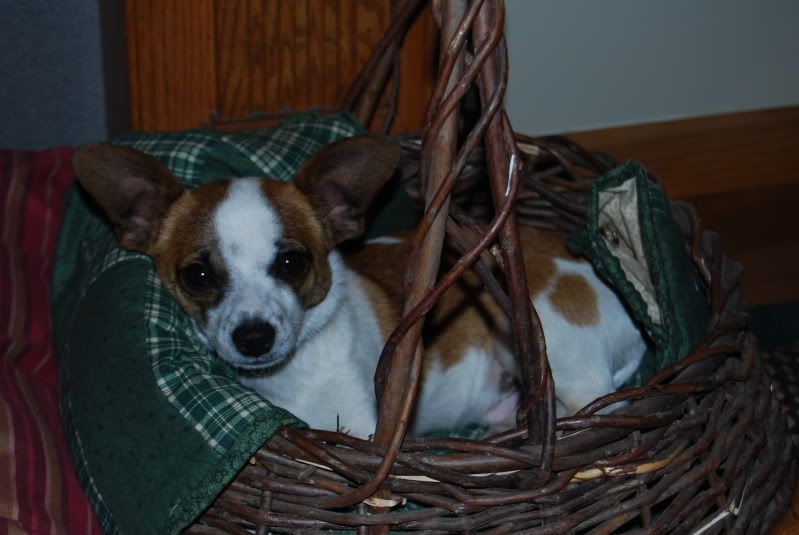 Bruno has a dog bed but tucks himself into this wicker basket. Everything sleeps better on a quilt.