A quick post to start the week. My folks came up for a few days last week. It was a nice visit. Families aren't always easy. I guess the best part is that you love each other regardless--- because you're family...enough said.
I completed another wool block and have another prepped for applique hand sewing at night.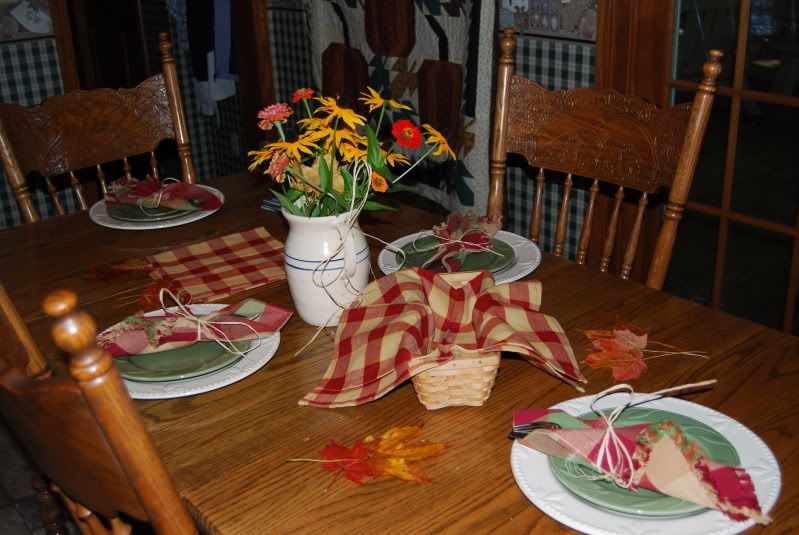 I had a few friends--- yes, I actually made friends this summer---for lunch as a summer finale. It was fun and unexpectedly we ended up in my sewing area---the one room I hadn't cleaned. But we were so focused on the quilting, I wasn't even embarrassed….And it was truly a disaster.
I have a super busy week ahead… a lot of changes for me, but I have the support of my team at home. We'll discuss more later.
I played in my sewing room a little this evening, finishing up these post cards to pop in the mail.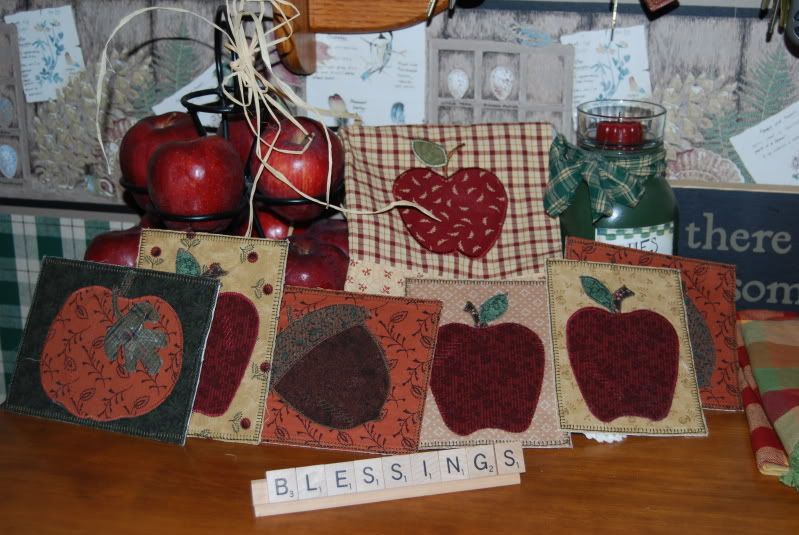 The scrabble pieces are part of a 35 cent purchase at a second hand store in town.
Hey folks--- good things are just around the corner.
Gratitudes-
Fall leaves sprinkling down.
Chelsey's visit
My Sunday School Class' new season…