I started to write that it all began with a quilt pattern by Edyta Sitar--but truthfully it began with two friends that I have never met. Swapping comments, emails, and fabrics-- a 'kid' story or two, we became friends. I guess our faith, our weather, and our quilting are what we have in common. So
Mary
,
Sue
and I began our project this month and agreed to show how we create each block from our own fabrics on the last day of each month.
The first block is a Heart. It fits with the grapevine heart that hangs next to my garden gate.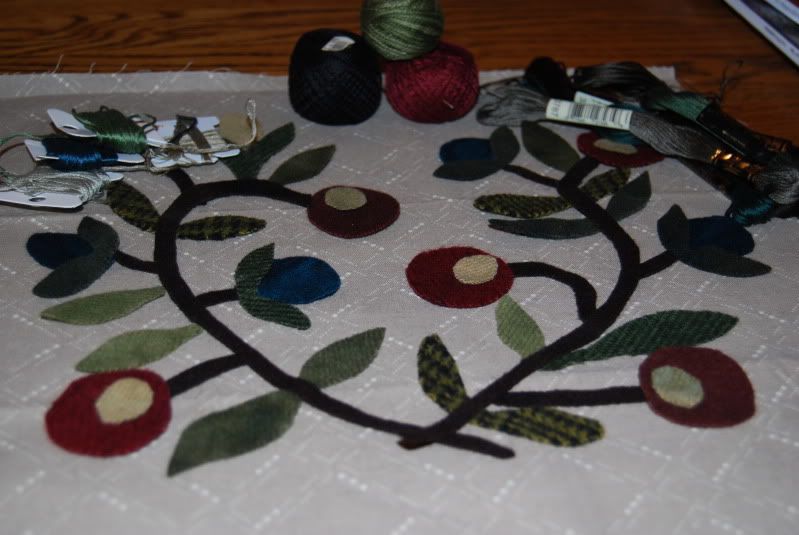 I've also wanted to journal the pieces of a quilt, so this is my chance. I'm saving swatches of each block, why I chose pieces of fabric, cataloguing life that month, My Garden for the next twelve months.
Winter is trying to let go. We had a winter storm that came with warnings 3 days in advance. It made me a little skittish---but it's just snow... and in the end we got about 4 inches of the stuff. I guess I need to relax.
Life is Good....