Saturday morning I left the guys at home and ran errands. They did the housework, laundry, and yard work. No—this is not heaven, but it kind of feels like it. They were treating me and I wasn't going to complain. It's cloudy now, but it's supposed to fair off and be a beautiful day.
I made pillows for the porch last week. We had dreams of new porch furniture, but after pricing it, I made the adult decision to paint what we had. I had spent 12 bucks on Walmart fabric—cheap and durable-- to make pillows in the colors I pictured the porch being in this summer Reds and Khaki. I purchased paint –'oops paint' or custom paint that someone decided not to purchase. When getting 'oops' paint you have to recognize your color choices are extremely limited…the paint choices were a blue-gray and sand.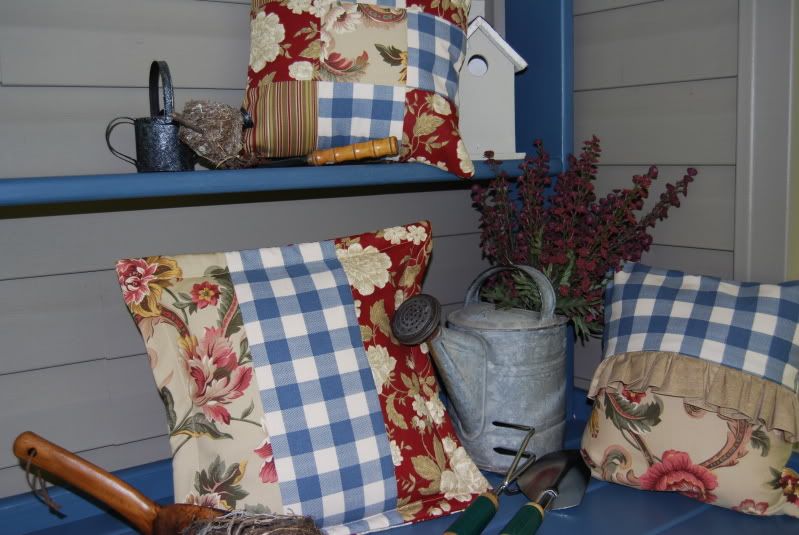 I already purchased the fabric. I didn't want to waste. I refused to admit a mistake had been made. So back to Walmart I went and $3.00 later I found the blue fabric I was going to use to pull all things together---porch, paint, and fabric.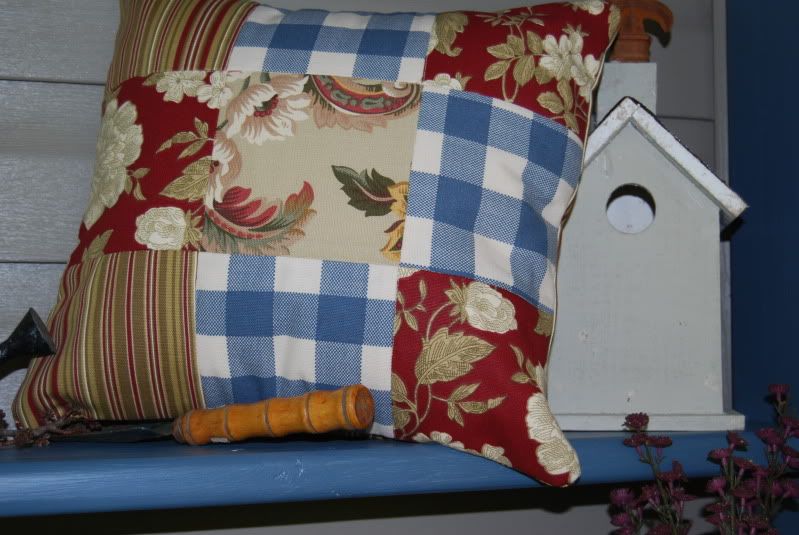 Here are the finished products. Eight pillows were made for the hammock, swing, and chairs. I had wished over a Pottery Barn ad and knew I wasn't going to let go of any kind of money for pillows.
Somehow I think the blue fabric just fits.
I finished quilting a quilt and have binding to hand stitch this afternoon. I've got naptime waiting on me.
Have a good weekend.