I played in the garden and flowers beds yesterday. My gourd plants are big enough to start running on the fences, so I was tying them up. Don always laughs and tells me we would starve in the winter if we counted on my garden for food…. It's still so much fun.
We ran Ransom and came home to Chelsey a little upset. Eric's girlfriend was giving her stress. The heck of the thing is that she probably doesn't even realize she's 'pushing Chelsey's buttons'. It is just the strife of being the little sister. We listened to Chelsey vent, and then I went inside and call my sister- in –law. I've been married to Don 22 years, dated him 5 years before that. While I can't pinpoint examples, I'm quite certain I dealt Don's little sister grief. I apologized for the 'probable' sins of 25 years ago. We laughed and remembered. It's nice to have her as a best friend.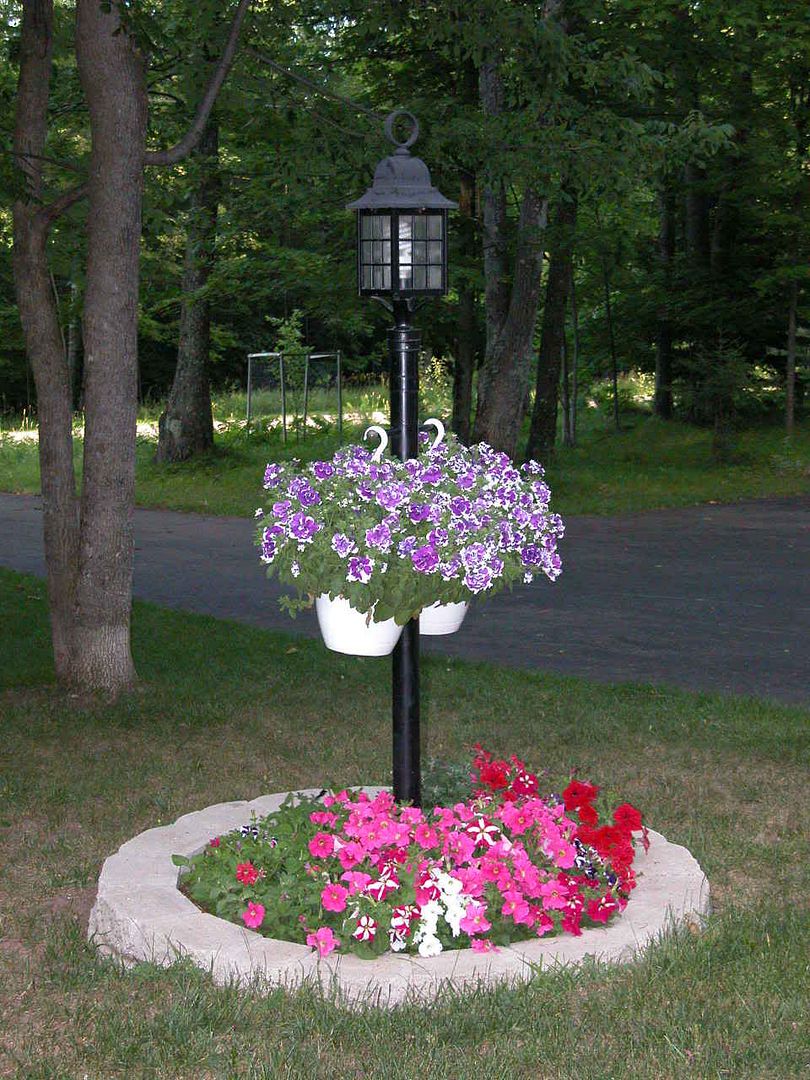 I did three more thread colors on my appliqué project. Chelsey 'scrapbooked' in the scrapbook/sewing room with me while I sewed. She has been so busy; it was good to catch up with her.
They've changed work hours because of the heat, so I'm getting home a little sooner than usual, so that's a treat.
I wanted to include a picture. The first is our dusk to dawn light in the front yard during the day. I decorate with petunias in the summer, mums in the fall, and bows and holly for Christmas. Here's the same light at night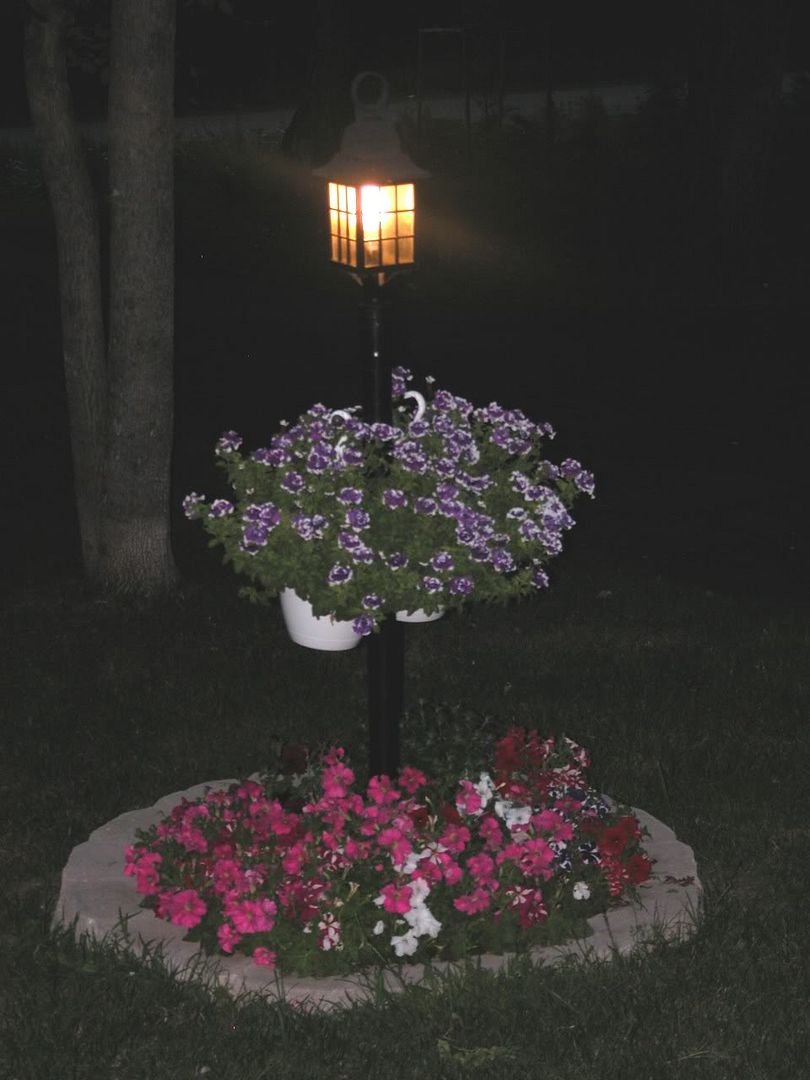 There are no streetlights where we live so we have it there for safety. It's always comforting to drive home at night and see the light waiting for you or looking out the window at night and see the light keeping watch….
Until tomorrow – live up today
Gratitudes:
1. My sister-in-law
2. Bug spray
3. Quilting time with Chelsey