It's Friday evening. My kids just arrived home from their week long trips away. 'Mom, can we have dates over—'Sure. It just feels good having them close. Lots of stories to tell.
Revelation----My kids haven't been here, and I still haven't done much quilting. Yeah – they've been the reason, but I didn't have them to blame. You know, I was bummed. I had a great week. Don and I did lots of great stuff. Hey, without the kids you don't have anything to fight about. I worked full time. I had gardening to catch up on—which was fun. We walked Ransom 2 miles a day. Don worries about my heart (not the romantic way) but the health way. We have been doing some biking. We cooked together, the things the kids won't eat. I just couldn't fit everything into a 24 hour day.
I am just about finished with my MIL's gift. I'll have a picture tomorrow---I promise.
I laughed at my last posting. I said something about "whipping" up a thank you gift for Eric and Chelsey's chaperone. Come on…get real. When do I have time to whip up anything? But this evening I half way finished the cottage creek quilts pattern I got in Appleton. .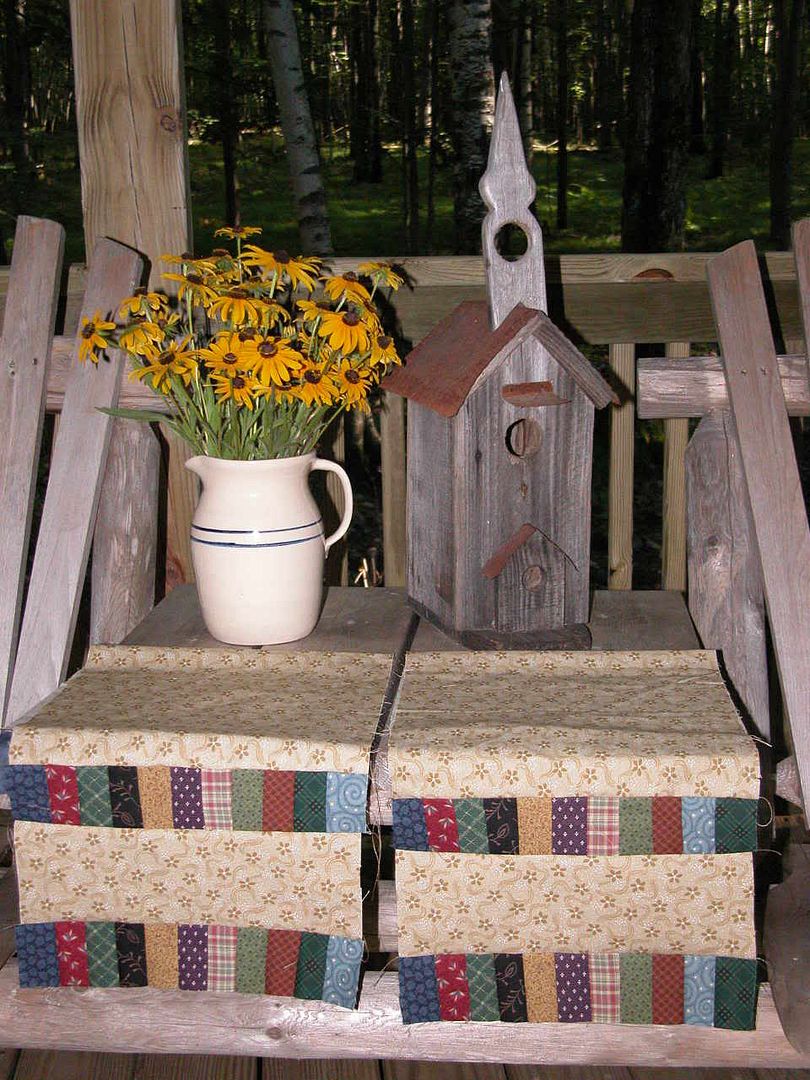 I'm making my Mom and the teacher one. The colors are going to be a little darker than the pattern shows, but I like it so far. I had more fun picking out the scrappy pieces.
Yeah, Ransom and I picked Black-eyed Susans too.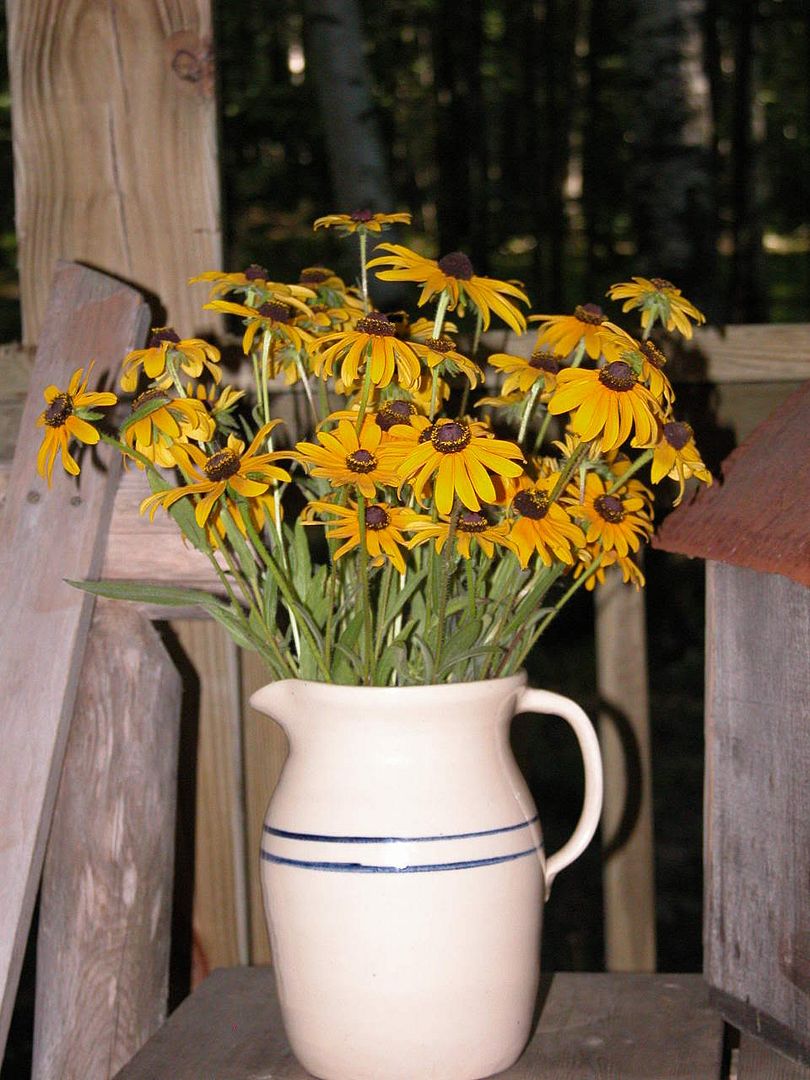 So what am I complaining about??!?!? It's not really a complaint. I just read about everything everyone is quilting on and I want to be doing it too. Don's real understanding about it, but he keeps me grounded. Mel—it's your hobby. It's supposed to be fun. It's not a race. It's suppose to make you feel good not frustrated. I do a pretty good job (I think) of encouraging others on how to balance all the hats women wear, but I guess I'm not real good at practicing what I preach.
I've felt like I haven't had anything to write about this week, but a few minutes in the sewing room changed my whole outlook. I guess for a little while, I'll read about those quilts and be grateful for the time I
do
get. I'm learning tons…and I'm positive it's the next best thing.
Until tomorrow --- live up today