Thanks for checking on me….I've been busy. Life has been in the front seat lately.
But I have been quilting. It all started with a friend losing her father suddenly. How many times have I wanted to quilt something for someone to sit back and say, I don't have time. I can't get it done fast enough. Well, the familiar responses crept up again on this occasion.
But I took a different attitude this time. I told myself she'd have tons of people offering support at first. She'd probably need the quilted piece later--- after everyone else's lives had gone back to normal and she was still there, without her Dad.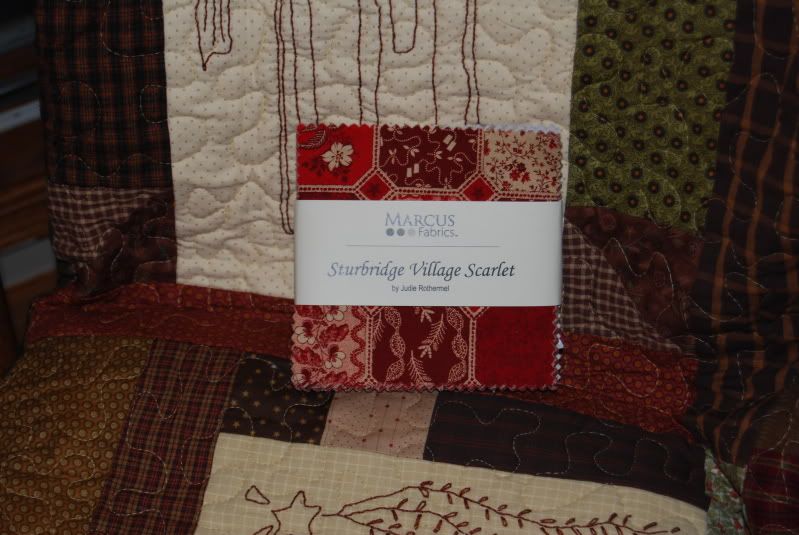 So I opened up the quilt cabinet and took out this and a couple of fat quarters, along with some muslin. I stitched away. I backed out on giving it to her two or three times. It wasn't perfect…. Mistakes in it stood out like sore thumbs. But I continued on working on it daily for 15- 20 minutes a day.
The minute the binding was complete.
I stamped a card and left it along with hot chocolate mix on her doorstep. I knew if I kept it a minute longer, I feel like it wasn't good enough to pass on. " Just do it…. Melanie… just do it…" And it was done… no regrets.
I'd been to her house a few times, but for the life of me I could not tell you what colors her house was done in. I settled on red, thinking she could use the piece, Valentine's Day, Independence Day, Summer, Christmas.
Karen found it when she got home and …loved it….
Stressing over nothing, I was.
It was worth it….
Gratitudes:
A gift that cost nothing but time – I even used scrap batting.
Working late, but learning new stuff
Don, that loves me.