It started with this...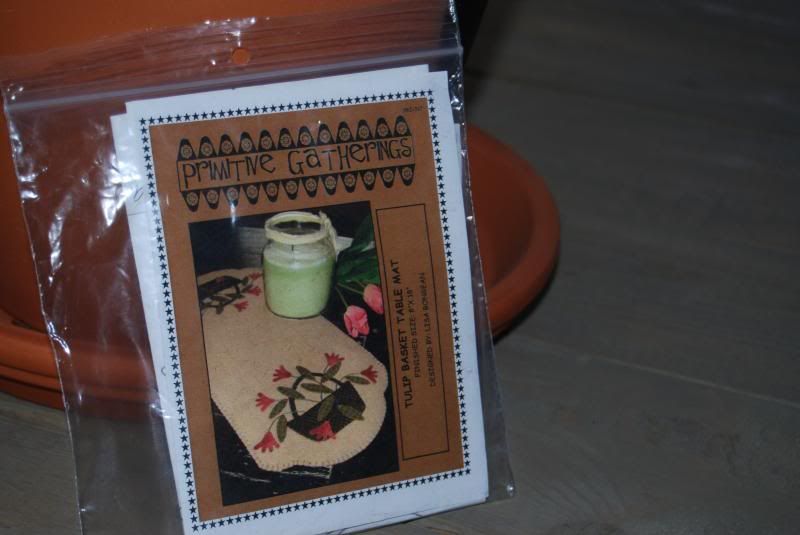 A Pattern(that has since been chewed up by Ripley). I made it for my Mom a couple of Christmas's ago. I loved it-- Bought it as a kit. But it was small by my standards.
I got this great Idea about blowing it up to 125% size and making one for myself. That's what I did. But when it came time to up a 16 x 24 pieces of wool for the background-- I just couldn't do it. Call me cheap...but I couldn't. Plus I was afraid my version may fail... So I took another approach:
I really like it. It gives me hand stitching at night when I'm too tired too work on the machine. I haven't decided whether I am going to cut, curve or scallop the ends-- but I really like the difference.