The last day of May will come early in the morning so I'm jumping the gun and posting my Hop-to-It Block for May.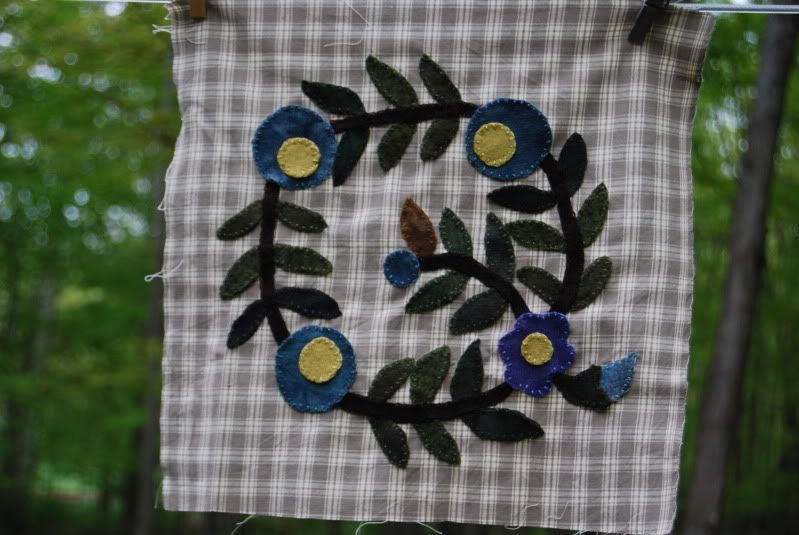 From my Garden---- this is the block to remind me of my Blueberry Bushes. When I pulled the wool pieces I kept grabbing a red and a pink… But I kept putting them back….It's about the blueberries.
My new blueberry plants added to the garden.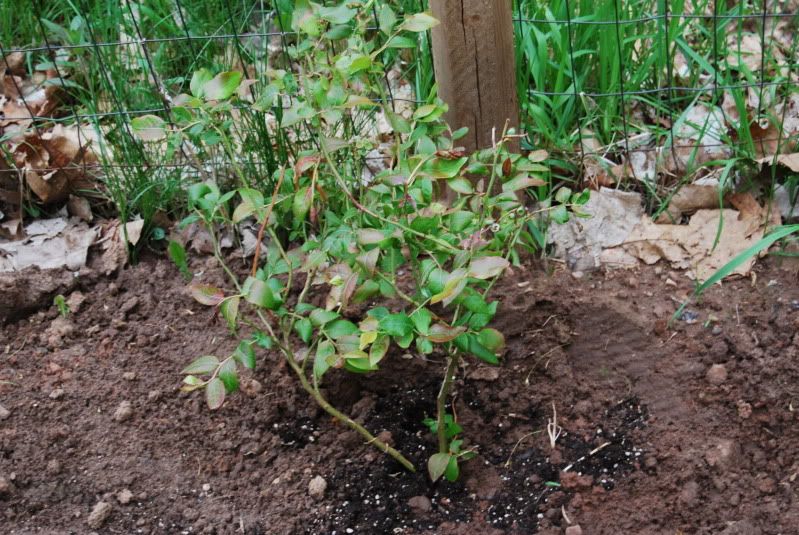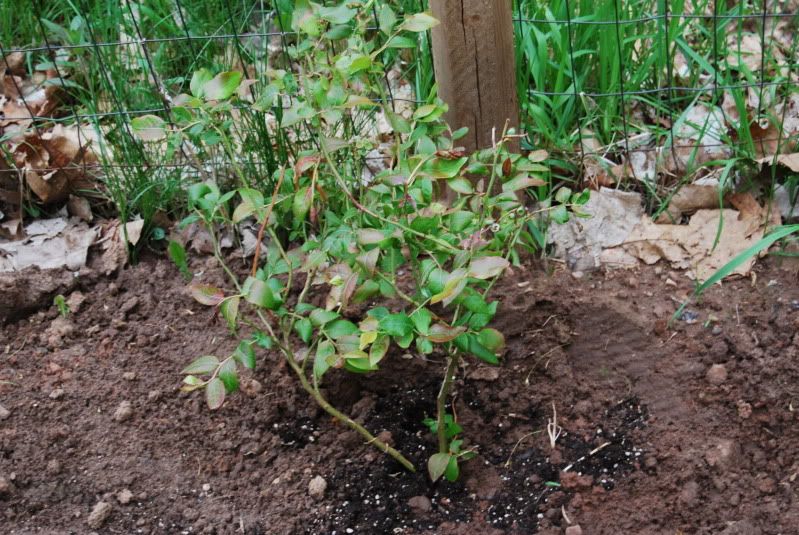 The difference one month can make. My garden is planted. A row of perennials has been added. I still have to gather stones to line the edges.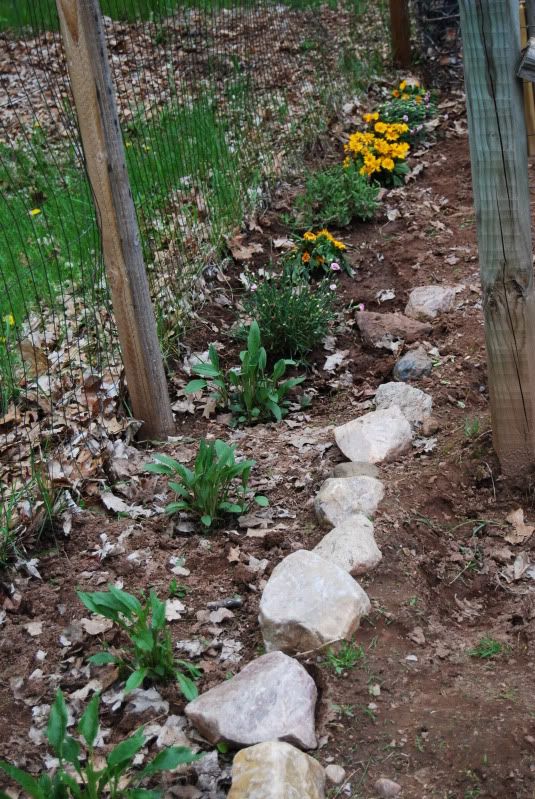 The front flower bed is almost full of impatients . Maybe tomorrow evening after work it will be completed.
I found this old chair at a junk store--- five bucks. It's going to hold a basket a flowers real soon.