Remember these blocks?
Well I made the half square triangles by drawing a diagonal line halfing the square. I stitched on the line. then cut away the excess and pressed. I tossed the scraps in the trash.
I got this magazine for Christmas. It goes with me just about everywhere these days-- memorizing the pages. I kept thinking about the pieces I threw in the trash. I couldn't deal with it. With the price of fabric these days, I dug them out of the trash.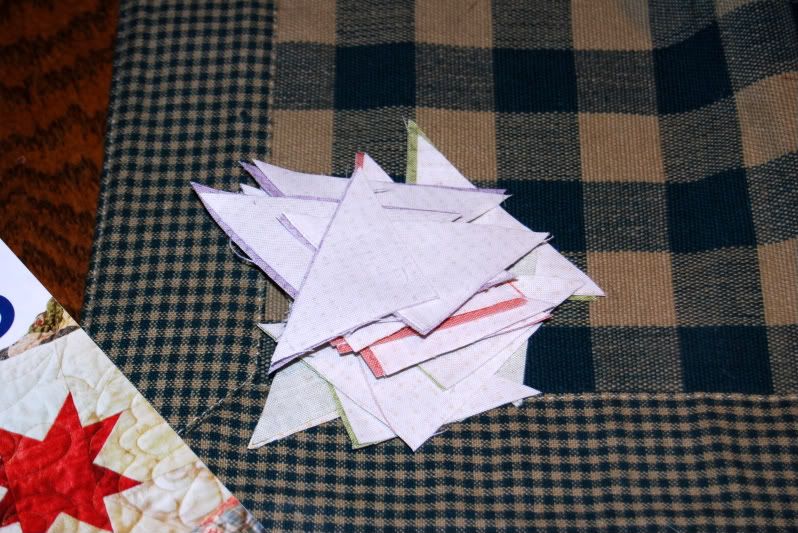 then I stitched them up. It literally took five minutes to do the chain piecing. It took more time to dig them out of the trash, honestly.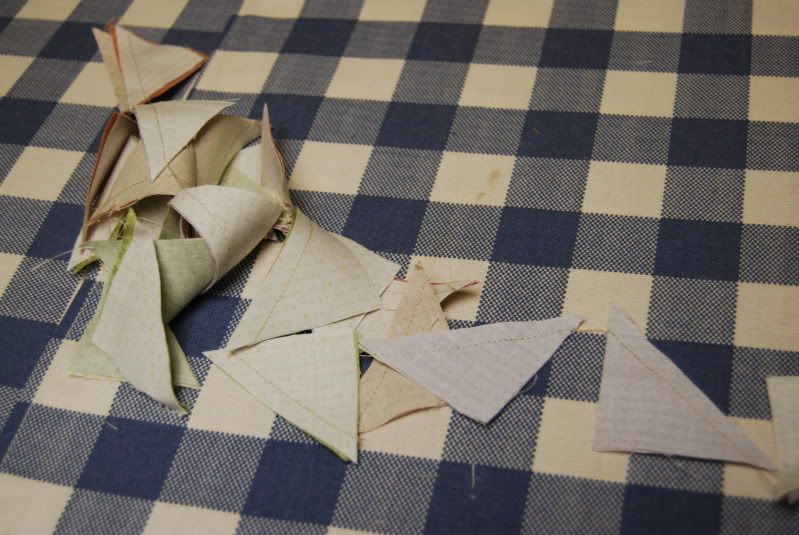 After pressing I have an entire set of baby half-square triangle blocks.
I don't know what they'll turn into ...But I can tell you it'll be better than just trash in a basket.