Here's my block for this month.... I am working on cutting out a new wool project. I can't sit on the couch without something in my hands.
The original pattern had berries and leaves on the trees-- I decided I didn't want them.
When I started connecting pieces this one turned out to be smaller. It's my never ending problem with 'attention to detail'. Well, I could have gotten on a fit, but instead I added an extra border around, with some left over fabric from another block. Here's the row---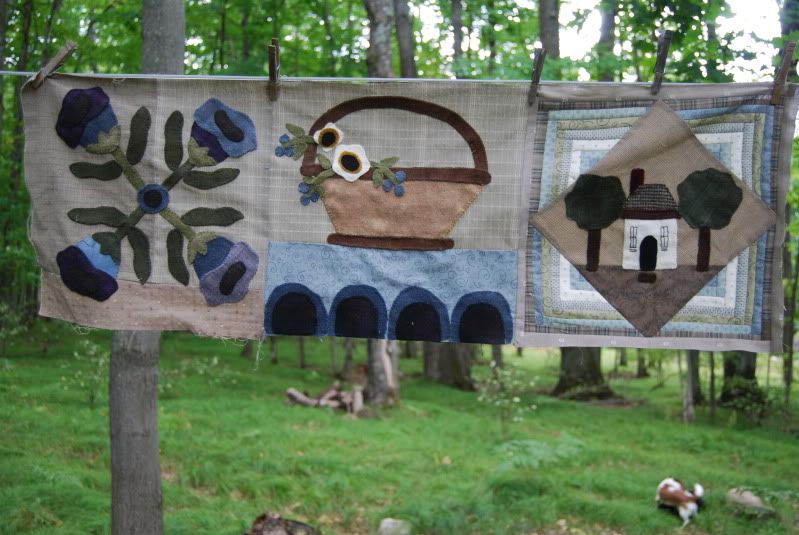 (notice puppies wrestling in the background)
Putting it all together the quilt is darling and a ton of fun-- I love this block of the month program.