Sooner or later it had to happen…I spend time in prayers for Eric's good grades, for his health. I've spent time hoping for Chelsey's safety and hopes that she'll make good choices. I'm always asking for guidance for Don and for God to never leave his side. Somewhere along the way I forgot about myself. This isn't a pat on the back, keep the crowns and Oscars away. It's merely an observation that as wives and mothers and even employees on our job, we sometimes put ourselves in the backseat---- maybe all the way into the trunk. That's where I was at…..
I took a mental health day----- and I'm one of the lucky ones, my boss totally supported me. I slept in, drank an entire pot of coffee by myself, finished quilting my House Sampler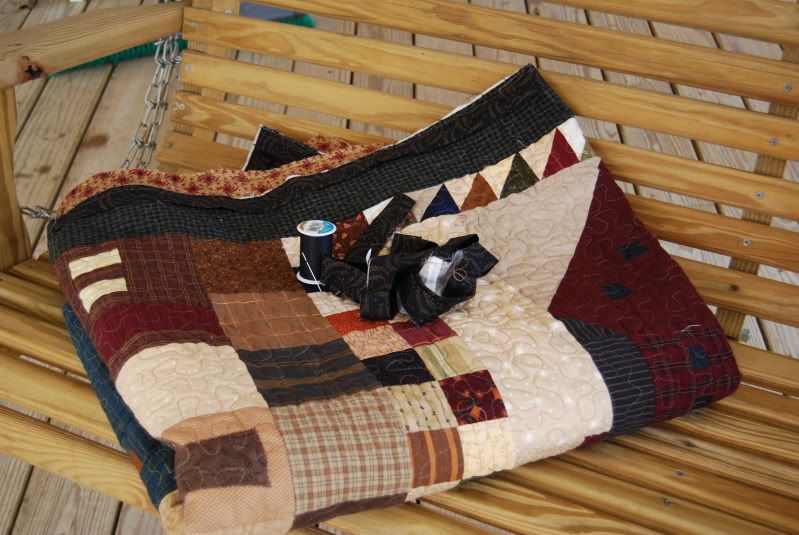 and even got the machine part of the binding made. Ransom and I got the solace we much needed.
After a salad and a nap, I took the Easter decorations and tucked them away until next Easter--- that sounds much better than "I threw them in a tote and chunked them in the basement". I have never been one to chart the passage of time. I would really like keeping the pause button close at hand. But I have to remember that like most televisions, you pause too long and the TV turns off and moments are lost….
You just can't hold on too long too anything...
I completed another block of Ruby's Garden—tons of fun.
Then--- for the first time Ransom and I ventured out with my new toy alone. It's a hand held GPS like the hunters use. After the snow melted and I lost my trails, I spent one week getting lost three times---not really lost…just more or less misplaced. Don has been working with me on North, South, East, West, Using the sun to find my way home. Needless to say—I flunked out of wilderness school and he decided I needed this.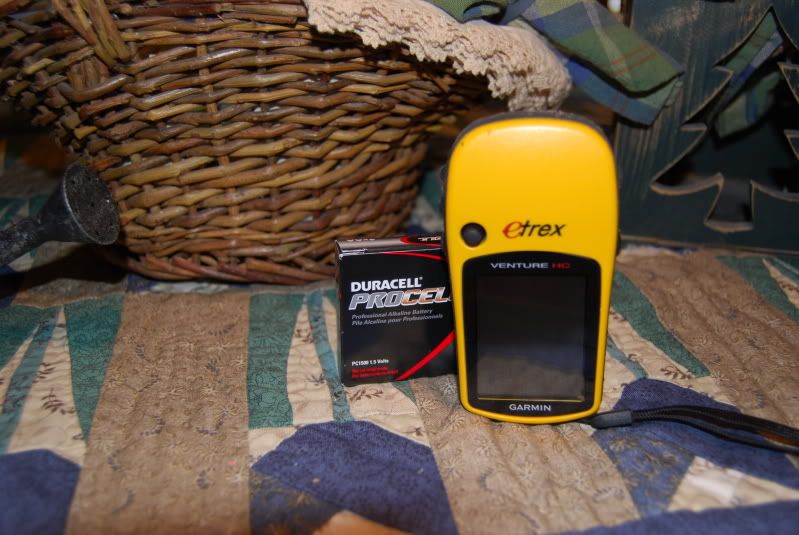 Playing in the woods is so much more fun than walking the side of the road. I'll probably have to stop in about a month because the ticks will get too bad, but Ransom and I are living it up now. Don has still been going with me – even with the GPS—today was my first day alone…
…and because I'm typing…you know…. I made it home…..