I'm here. Enjoying every minute of summer I possibly can. I struggled with quilting time—and I finally got some. I completed June's block for Capricorn Quilts. It's photographed in front of violet petunias.
My Four Seasons BOM is caught up.
The Spring blocks were strung up in the woods last night for a photograph.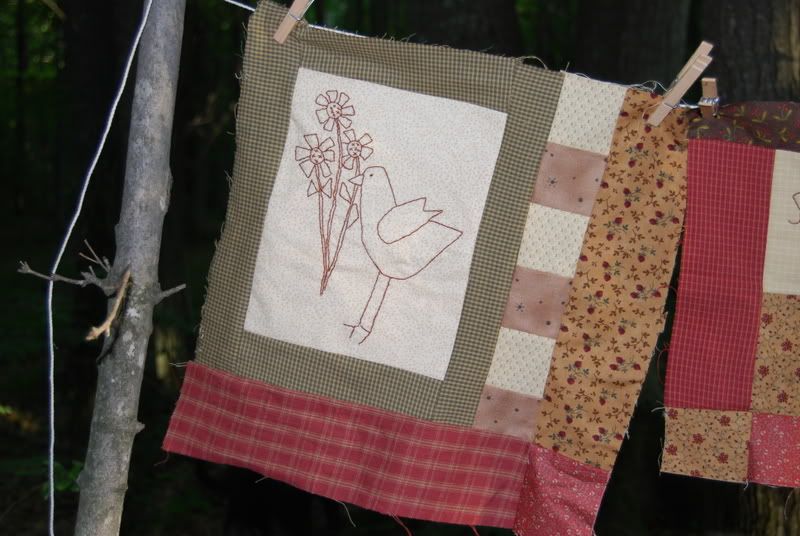 I love the stitching and the color combinations The Country Loft is placing with these blocks.
My House quilt has a new addition to it. The saltboxes are really easy to put together.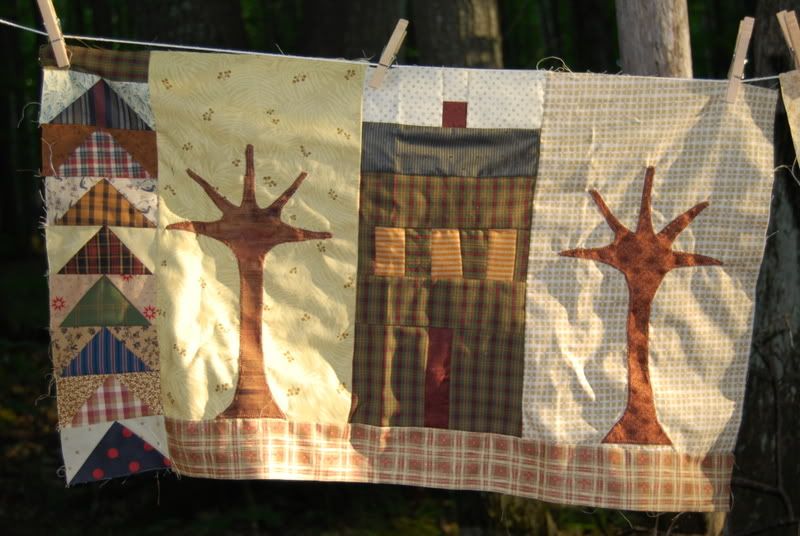 I was nervous about attempting the quilt because house block seams have to match.
I've been playing in my garden—though I'm not alone. Here's the big guy visiting on Saturday.
Don said--- 'Get the camera, you need a picture." While we have no poisonous snakes in the U.P., growing up in Louisiana, I still carry a healthy respect for them. Apparently this guy choked and died on the frog he was snacking on. I'm pretty much on the frog's side so I feel like the snake had it coming…Don disposed of it and life goes on.
We've been biking daily and Ransom sleeps well after long runs with us every night. Frogs, chipmunks, and birds keep the woods noisy. Chelsey is almost through with your summer college course. It's a writing course and she's thriving. Eric has only the final left in Bio-Chemistry. He's studying hours on end, but he too, is seeing the light at the end of the tunnel.
Have you ever have asked for things in prayer and received the answer --- No. That recently happened to me and yet almost immediately I realized I was not even disappointed. Just maybe someone knows what's best for me--- more than I do…
Counting My Blessings----