I'm running behind….story of my life. Here's my block for April that is for our Hop to it Project.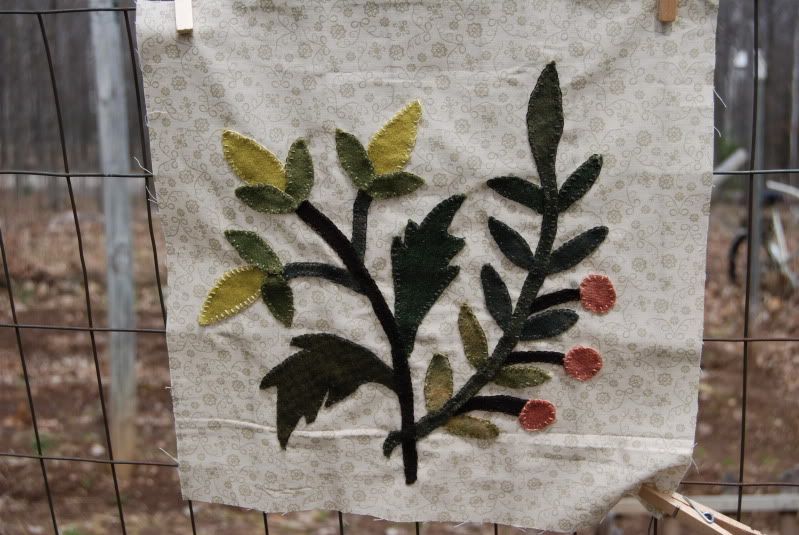 Mary
and
Sue's
blocks turned out great. I've had mine complete for about three weeks--- yet I'm the last to post. The yellow buds represent my perennials in my garden. The original blocks from Edyta Sitar's quilt has them in blue. I want each block to represent something in garden so mine varied to yellow. One of the great things about using the hand-dyed wool for this project is the variations in the colors of the leaves.
We doubled our snowfall data in the month of April. And yet 4 days after the last snowstorm bits of green showed up. My journal logs the snow in the garden.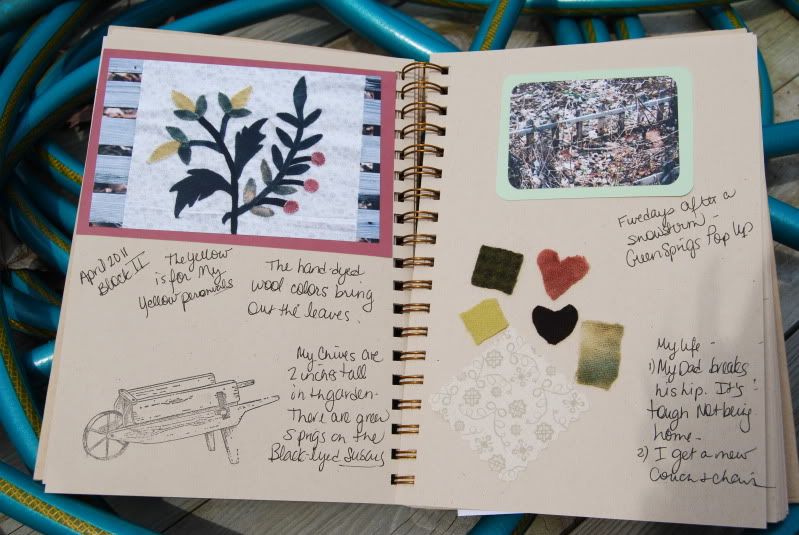 These snapshots were taken early this morning--- the last day of April. Last Sunday I got out in the garden for the first time to check the herbs and see if my blueberry bushes made it. The chives are about 2 inches tall. And this is a photo of new growth on my blue berries--- they survived the winter.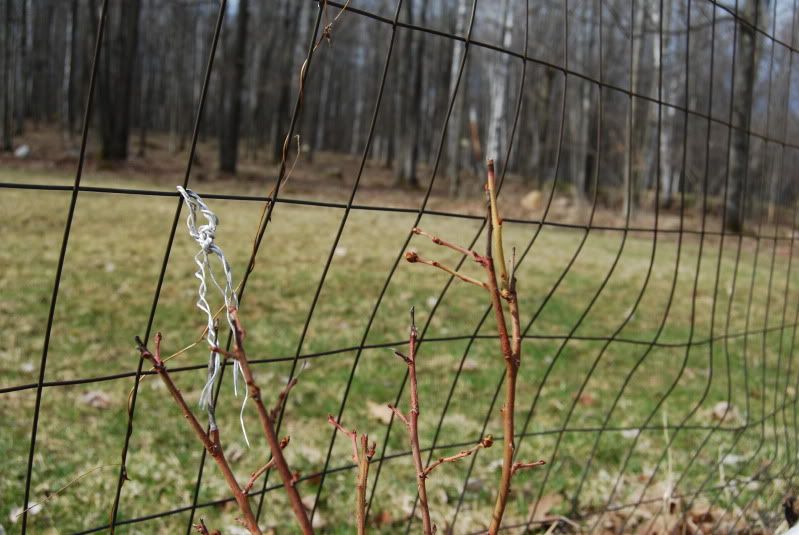 The Bleeding- Hearts are popping up and the Enchinea and Saliva have green sprouting leaves. I know some places already have ripe strawberries and tomatoes, but where I live I'm thrill over any sign of green.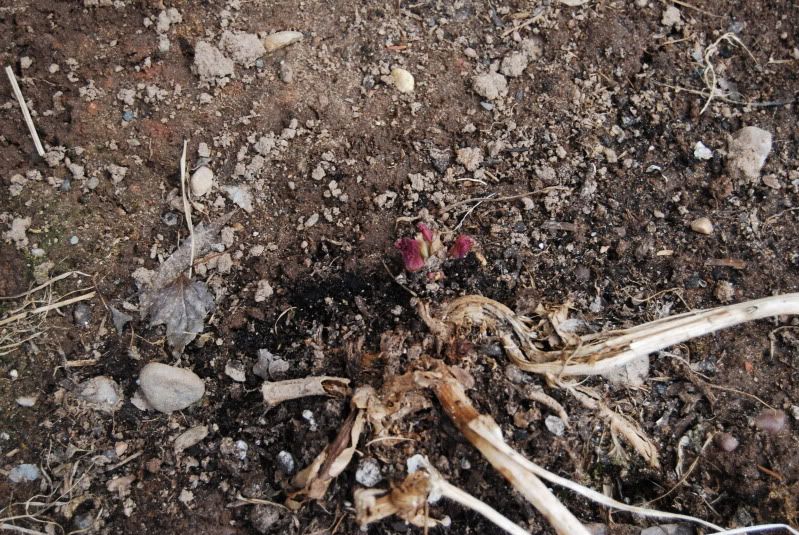 My dad fell and broke his hip last Saturday afternoon. I'm the daughter that lives too far away to go home. I've called about a million times and sent cards and letters, but felt lousy that I couldn't be there. I don't know whether I'm trying to convince you or myself that it's ok that I'm not there… but in the end—it's not about me, it's about him and he's ok and getting better every day.