The weekend is almost here. We've been coasting with sunny days in the Mid 30 degree temperatures. I told my Mom a couple of weeks ago I had an idea for a fabric postcard—an Easter idea, I told her. But it would have to wait until next year because there just wasn't enough hours in the day. She said, " Go ahead and make them, I want one. I don't care if they are late." So I've been stitching a little each night and tonight I completed my postcards.
They're not original idea. I saw a photograph from
Lea
and thought what a great idea for a fabric postcard. So I took bits and pieces from my scrap box. I machine stitched the squares and hand appliquéd the bunnies. I decided changing the basket to a simple posey making them spring time postcards instead of Easter ones….
They will be travelling to their new homes tomorrow.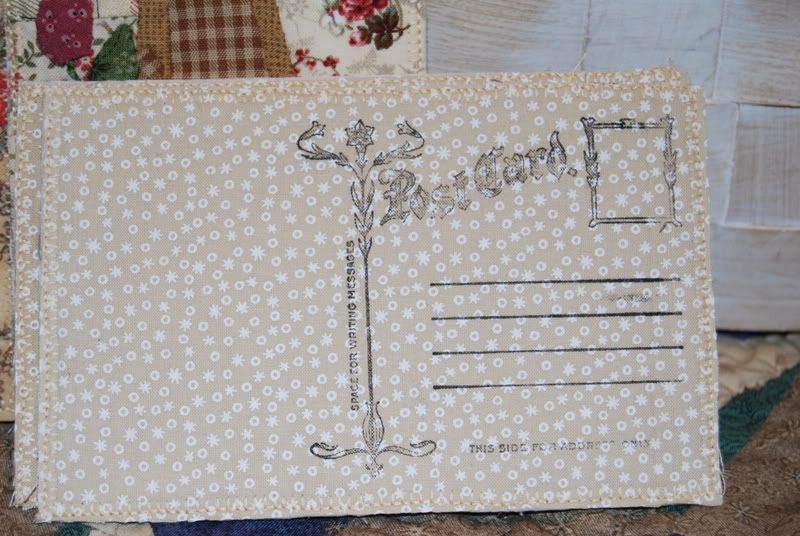 I have a rubber stamp that that I use on the back to accent the address.
As for as a pattern goes, I cut and pasted the Lea's photo into a word processor and stretched it to 4 x 6 inches. I printed out several copies and cut pieces to use for the pattern.
No special plans for the weekend – and that's a good thing…
Time for bed--- Until tomorrow…