Everyone has been showing Christmas tree skirts. Christmas tree skirts can be considered a tough call. You make this quilt and then you a hole out of the center.
A couple of years ago the LQS had a day-after thanksgiving sale. Fifty percent off of anyone item --- if you wore your PJ's to the store. They opened with donuts at 6:am. I told Chelsey – 14 at the time---" Mom we have to do it… You can wear some of my pajamas." Does this mean—mine aren't good enough??? We're not even going down that road…. On with the story.
We got to the shop, took pictures even, as proof for the scrapbook that we did it. I purchased the kit for this tree skirt. It was a Thimbleberries pattern.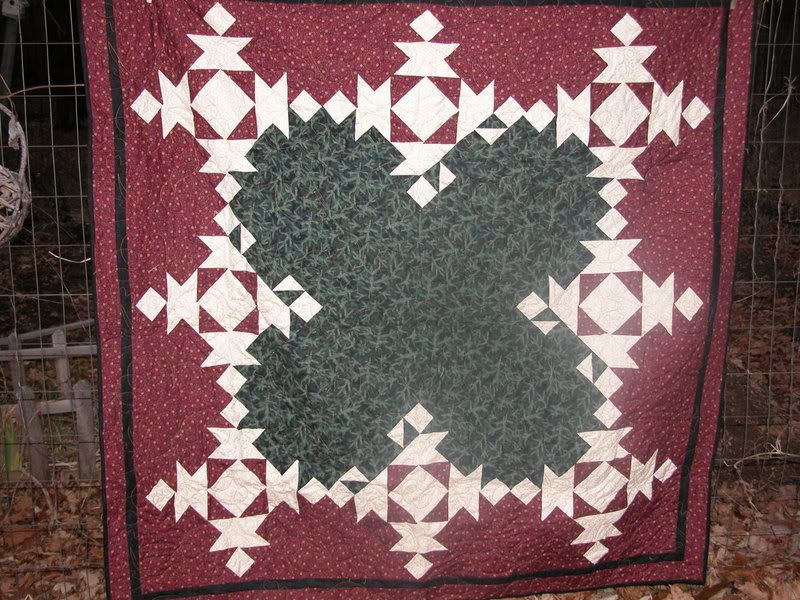 The fingerprinted picture doesn't do it justice. Yes, there is a mistake in the green area of each snowflake. There is 1 half square triangle flipped the wrong way and it wasn't until after the quilt was completed that I realized it. Keeps me humble….
When it came down to cutting the quilt after the quilt was quilted, I couldn't do it. I just couldn't close the scissors. I figured if I ever decided to use it as a tree skirt, I could just wrap the tree trunk with it. I like the frame it makes on the table. Even though it's red and green, it doesn't scream 'Christmas' as I can use it after Christmas too.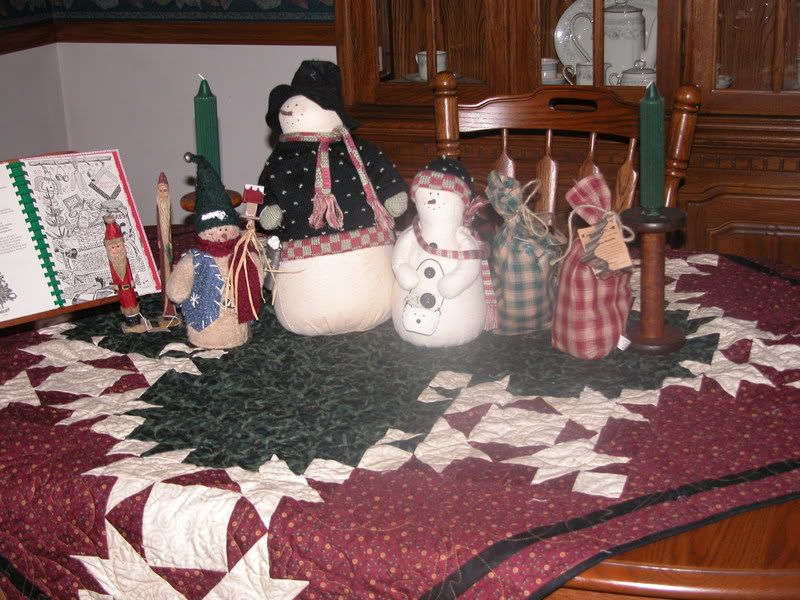 P.S. We even wore the PJ's to Wal-mart and Shopko on our next stop…. We still laugh about it…