I wanted to type a few lines. We had a great time shopping over the weekend. I have to take some photos. I did complete my gift bags and they're going in the mail today.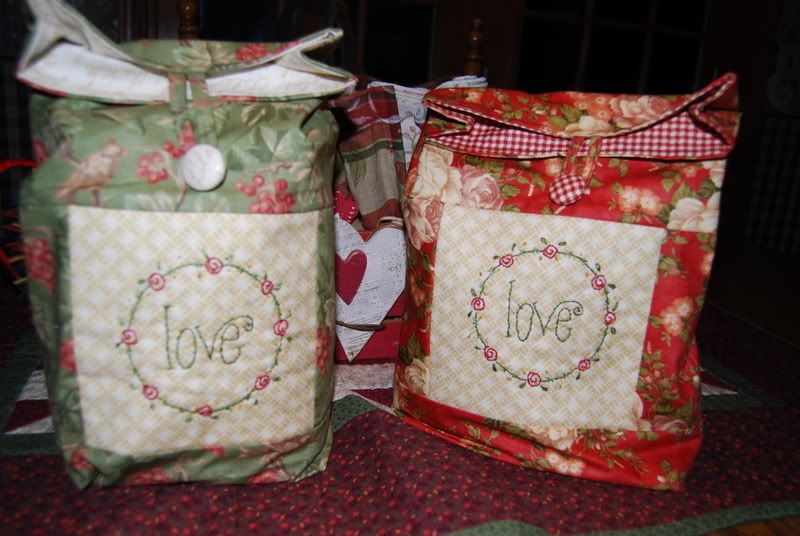 The Stitchery is by Gail Pan. While I'm not doing the quilt project, her pieces can be used many other ways.
Valentine chocolate for my folks and tea bags left over from a Sunday School project fill the bag. It's not an original idea, but tons of fun for the kids to make Mom a gift.
While my stitches aren't perfect, they're improving. This piece gave me plenty of opportunity to work on the French knots.
I friends sent me a yard of Boyd's bear fabric. I didn't even know they had a line of fabric. I have an entire Christmas tree that gets filled with Boyd's bear ornaments. I immediately went to cutting and made my Sunday School class cards that will be popped in the mailbox today.
Everyone loves mail and the bible verse "Love Bears All Things…" (1 Cor 13:7) could not be passed up.
My daughter's birthday is next week and she's bringing home a friend who shares a birthday really close to it, but lives far from home. So while the piggy bank may be low, My fabric closet is full and I've got a couple of ideas for the birthday celebration next weekend. We'll keep you posted.