Yesterday was Monday --- in every sense of the word. I worked ten and a half hours…but came home to air conditioning. Don even cooked supper. Remember I work in an airplane hangar, I was tired, hot, and dirty from lugging parts around. We've got a couple of big maintenance jobs so I have been busy trying to get parts lined up for them.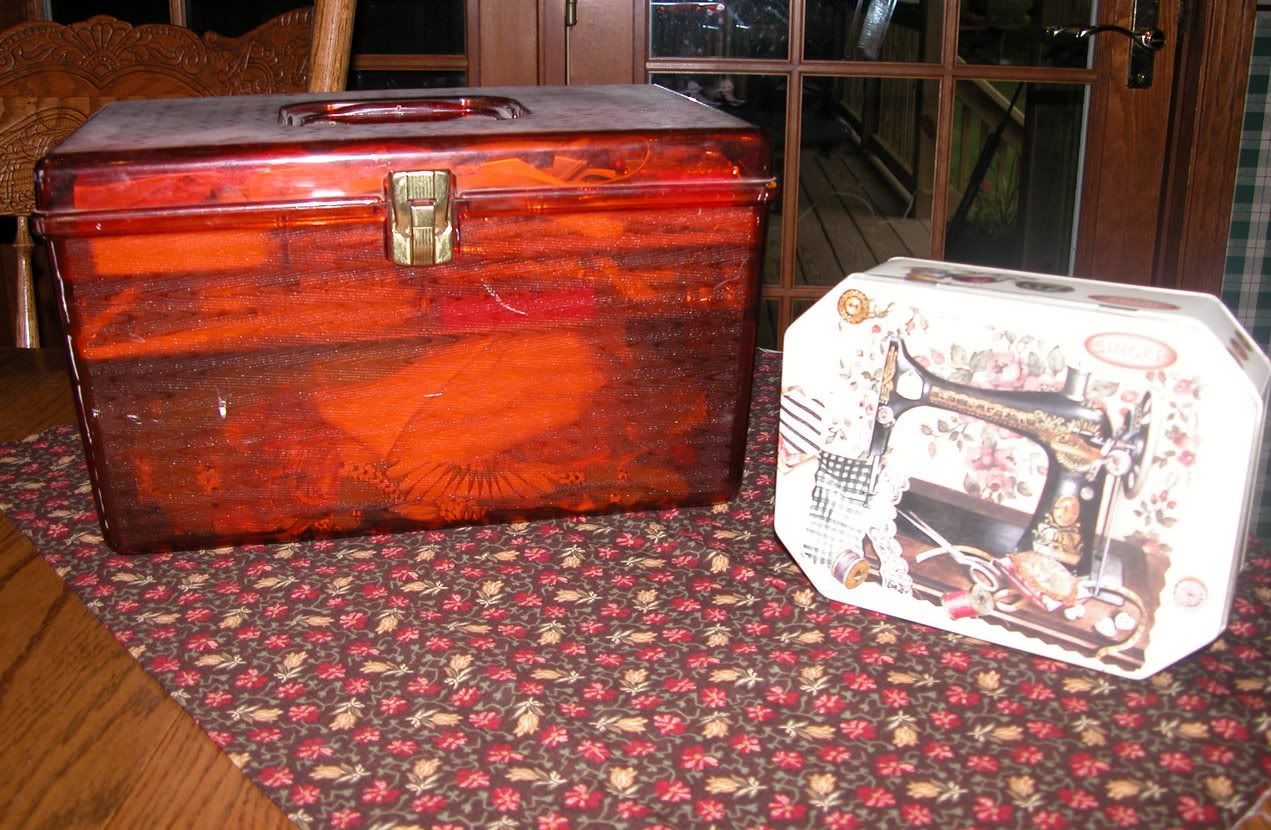 I have a picture of my grandmothers sewing box and my sewing box. My grandmother, in Louisiana, passed away two weeks after I had Eric. My grandfather passed away two weeks before I had Chelsey. Consequently, living so far away, I missed both of their services. I always kind of look at their passing and the birth of my kids as all part of that circle of life.
My mom says I'm just like my grandmother always having a needle in my hand. The sewing basket is one of a few things that were given to me after her death. It probably came from the dollar store. Most of her stuff did. I'm so glad I have it. It still had one of her thimbles, and some wooden spools of thread.
My sewing "tin" lives on the coffee table. It keeps two thimbles, 4 spools of thread, a tiny pair of scissors and a pincushion filled with pins and needles. I love having it there for quilting in a moment's notice. But the silly truth is, I like having it there for sewing on that lost button from Don's pants or hemming Chelsey's skirt, or mending something of Eric's.
I fuss at the kids about picking up after themselves, but no one complains about Mom's stuff sitting there. While everyone thinks of it as 'Mom's sewing box,' though it's kind of comforting thinking that little sewing box is there….. for everyone…..