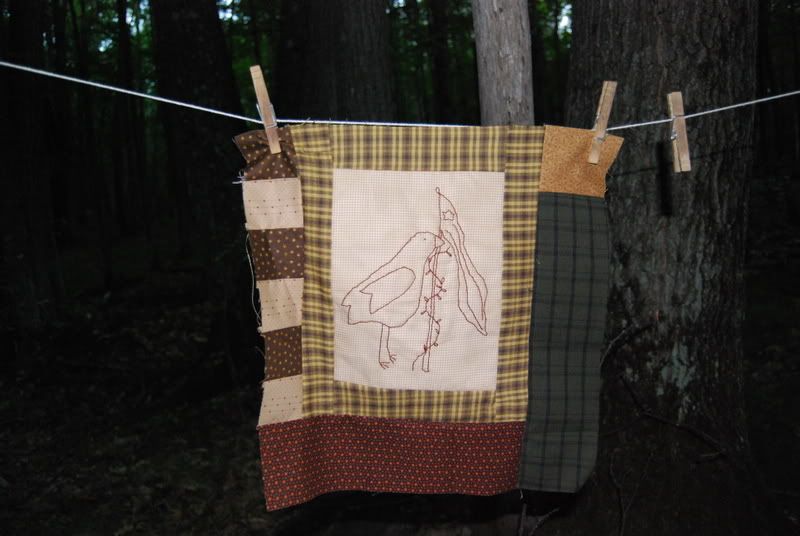 Posting two days in a row…. Got to be a first for this summer. You can tell from the darkened snapshot, the days are indeed getting shorter in the U.P. I completed my Four Season block for August and just couldn't wait to share.
We still haven't found a routine…but the kids both seem pretty content—for a brief moment in time so I'm considering Life being good right now. I cleaned my sewing machine and took a few minutes to pick up. I feel like I'm finding friends again. It's been good typing messages to you all the past few days.
We'll leave this as a short post ending my blessings for the day:
Safe travel for all of us in the last week.
Leftovers with Don—everything is better if you have someone to share it with.
Cooler temps…no air conditioning with the fresh air venturing in from the Screen doors…