I was ready to move onto the borders for Sunflower Gatherings. I hadn't read ahead much. Figured on cutting four lengths and beginning the last of the wool applique. I opened up the last package.
I purchased my kit directly from Primitive gatherings. They are always good at giving generous portions as well as cutting tips when pattern pieces are tight.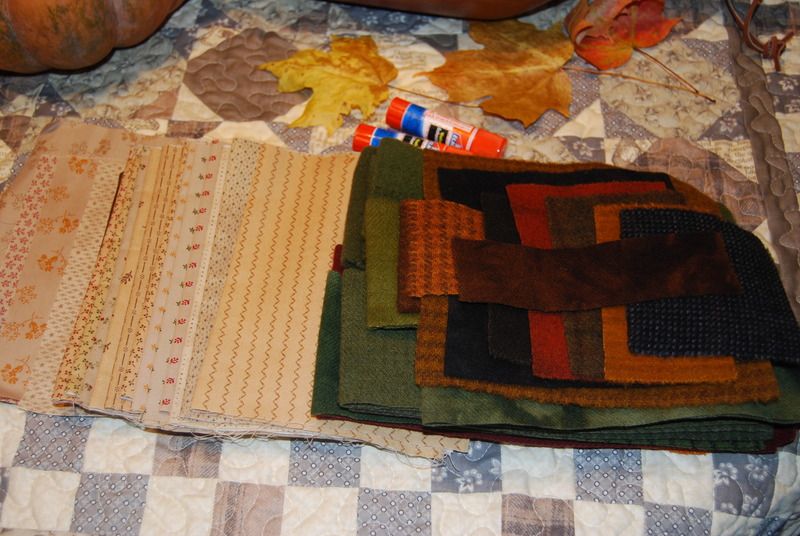 I looked inside. It's a pieced border. several pieces to be sewn together. It's really going to add to the quilt. I guess I better get that sewing machine threaded, right?
Glue Sticks-- I baste my wool applique using Elmer's glue sticks. I struggle with the steam -a-seam. I've even taken a class directly from Lisa Bongean and I still struggle at making the pieces stick. I end up losing pieces or the minute I start stitching that peel up. The glue stick mounts the pieces well and has no impact on hand applique or machine quilting later.