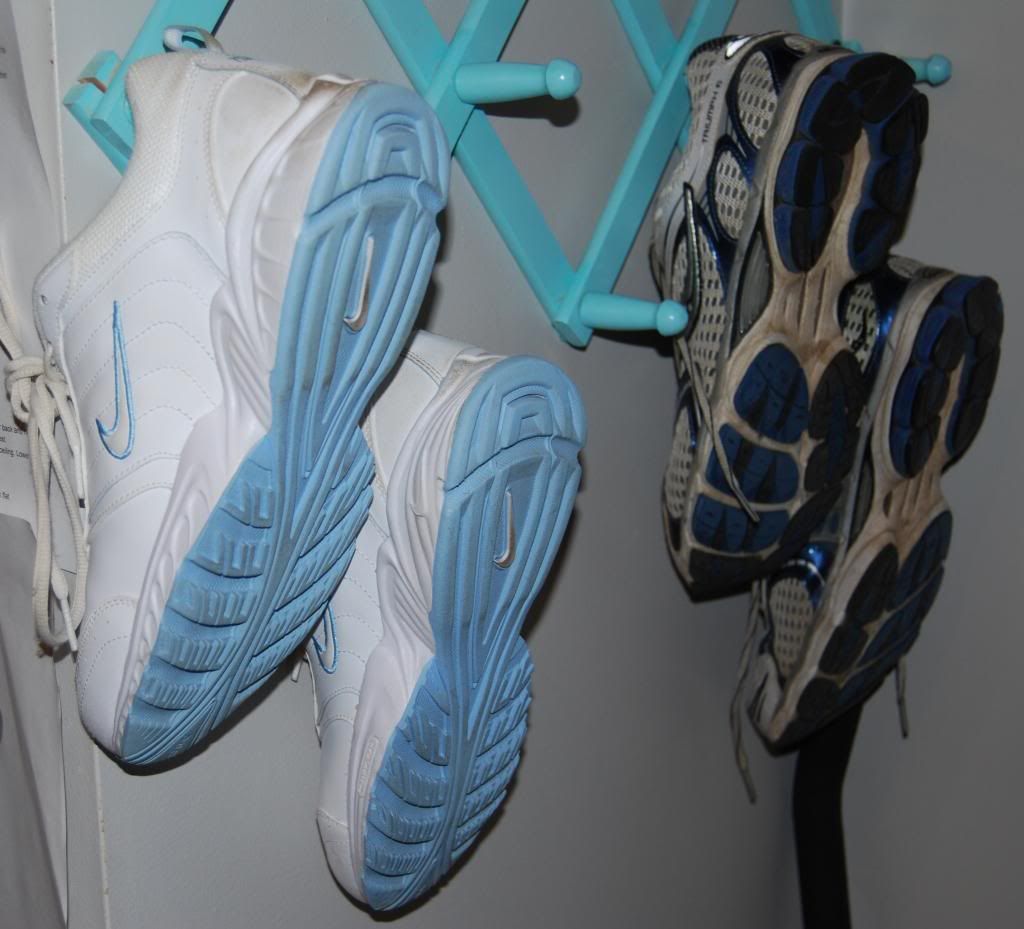 These are the first shoes I put on every morning and for 50 hard minutes they are worn.
Here's the elliptical machine that is the exercise machine of choice....and a treadmill in the background. It's not the most glamorous of workouts, but it's good for my heart and easy on my knees.
My 2013 calendar looks like this:
Everyday I recorded Miles, calories and time of the workout. The red marks are Puppy runs-- either snow shoeing or hiking in the woods. The green scratch marks are reminders to myself everyday I have a needle and thread in my hands. It reminds me that I do get to quilt-- more than most, and exercising doesn't take away quilt time. If anything it gives me the energy to do it.
It's been a good year. 2014's calendar is waiting to be tacked up.....