A few years ago I had a meeting at a packaging company in Green Bay. We were designing a new boxing concept for golf tees and I was lining up the manufacturer. Nervous, was an understatement. Petrified was a better word. There were $$$ involved and the boxes were going around the world. The meeting was outstanding.
I'll never forget. I talked with Don. He asked, " How did your day go?" At that very moment looking down a busy street all of the lights were green. There was a stoplight at every block, and at that very moment they were all green.
I said, "Have you ever had one of those days—you look down the road and the lights are all green!?!!?!?" " Good, then it was a good day- Come home".
The Green light road led to a quilt shop. I treated myself to the fabric below. The pattern is called Yellow Brick Road.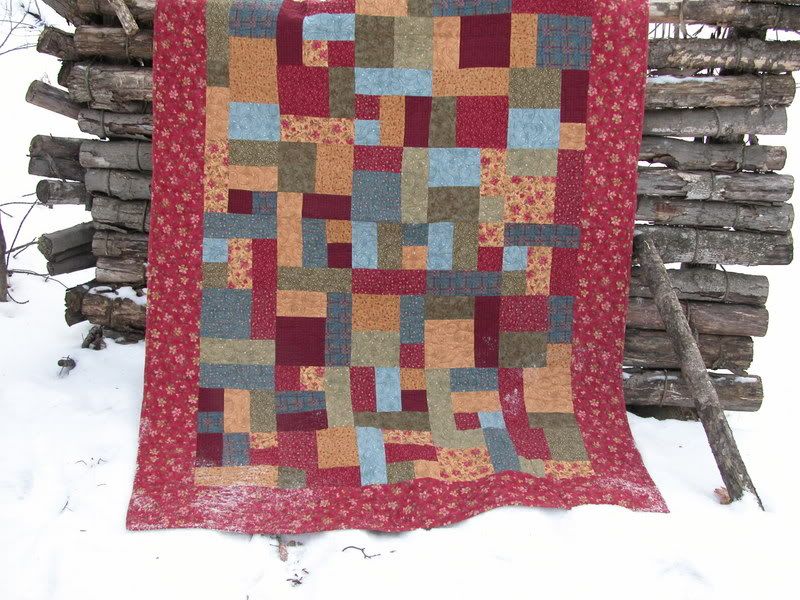 It was completely fun to make. The flannels are totally not the normal for me, but I was neck-deep in winter and the colors cheered me up. I pull the quilt out every year around this time. The back is sunflower yellow; I wish I'd taken a picture of it.
The pattern cover doesn't do anything for me, but I've seen it made up and always like it.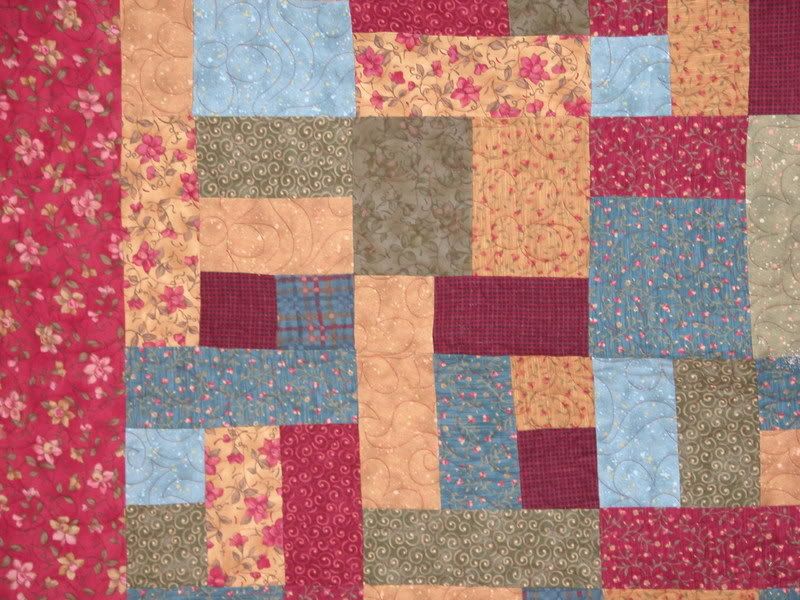 I've even see baby quilt panels made and the yellow brick road blocks surrounding the panel for great baby gifts.
Hope everyone's day is filled with green lights.
Gratitudes:
1. A Good Boss
2. A daughter that'll run errands for me
3. Spaghetti for supper