Yesterday was a quiet holiday… the kind I like. I'd like another right away, hey I'm greedy, always wanting a little more. The U.P. or Upper Peninsula of Michigan is 100 miles north of Green Bay Wisconsin. I remember Don asking, "What would you think about living in Michigan?" I thought, " Sure, I can live in the 'Mitten' state. " But I had no idea --- we're talking a lot further north!!!! But 21 years later… the rest is history.
I went to the parade. Here's Chelsey marching as a cheerleader.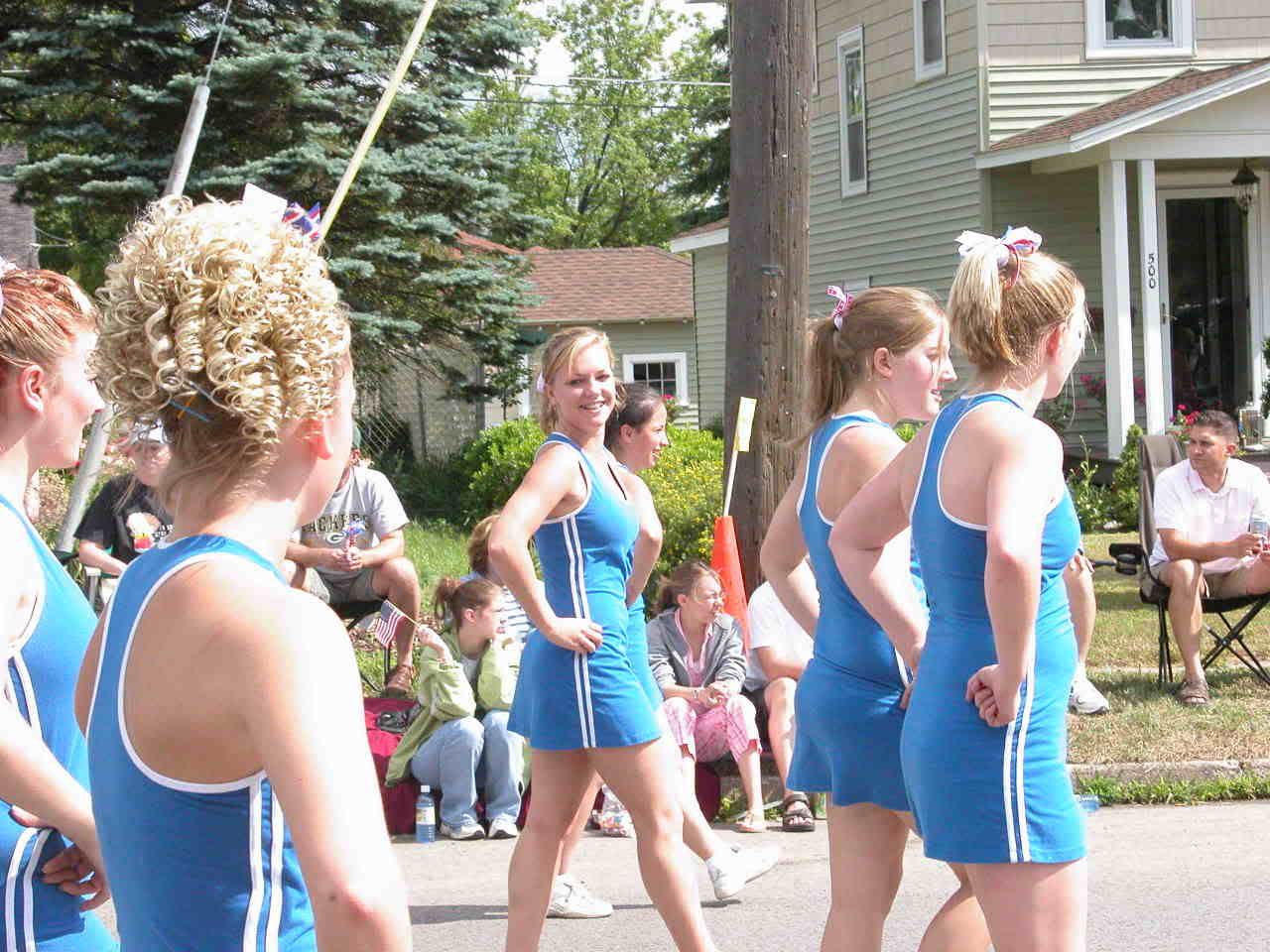 She was defensive MVP on the girl's basketball team last year, but there were some coaching issues and many of the girls decided not to go out this year. She's OK about it as long as you don't talk about it. Extra curricular activities are about fun and friends—not becoming a pro ball player…I'm proud of her for taking a stand.
She had friends over in the afternoon. Just when you think they are "adults" look at what they did….Sidewalk Chalk Drawings.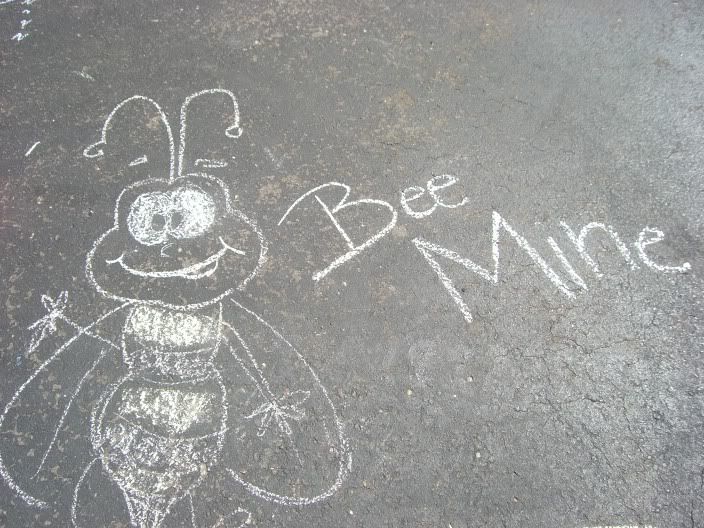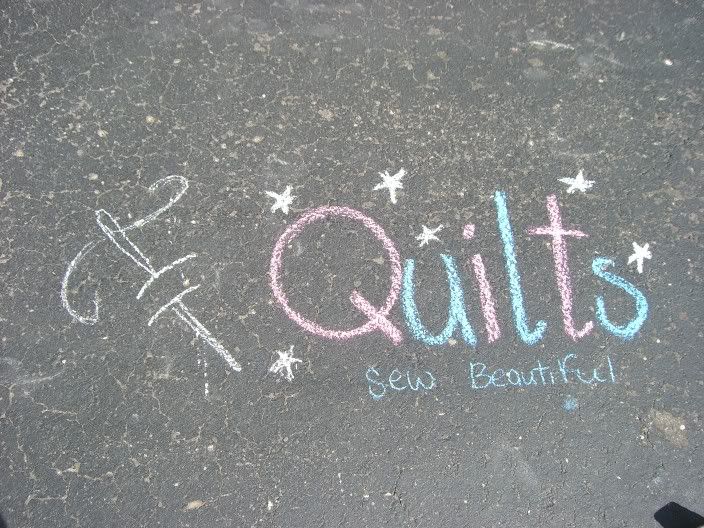 She called me outside for pictures because she even made me quilt pictures. Kids…..
Back in January Chelsey and I were talking. She's into journaling (She's thinks
Laura
is the coolest Mom around) I had told her that I had always wanted to keep a journal of quilts I made. I'd put fabric swatches and pictures with dates and why I made each piece. I had never followed through. It was 'one of these days' kind of ideas. She said, "Mom—you've got to do it. Start right now."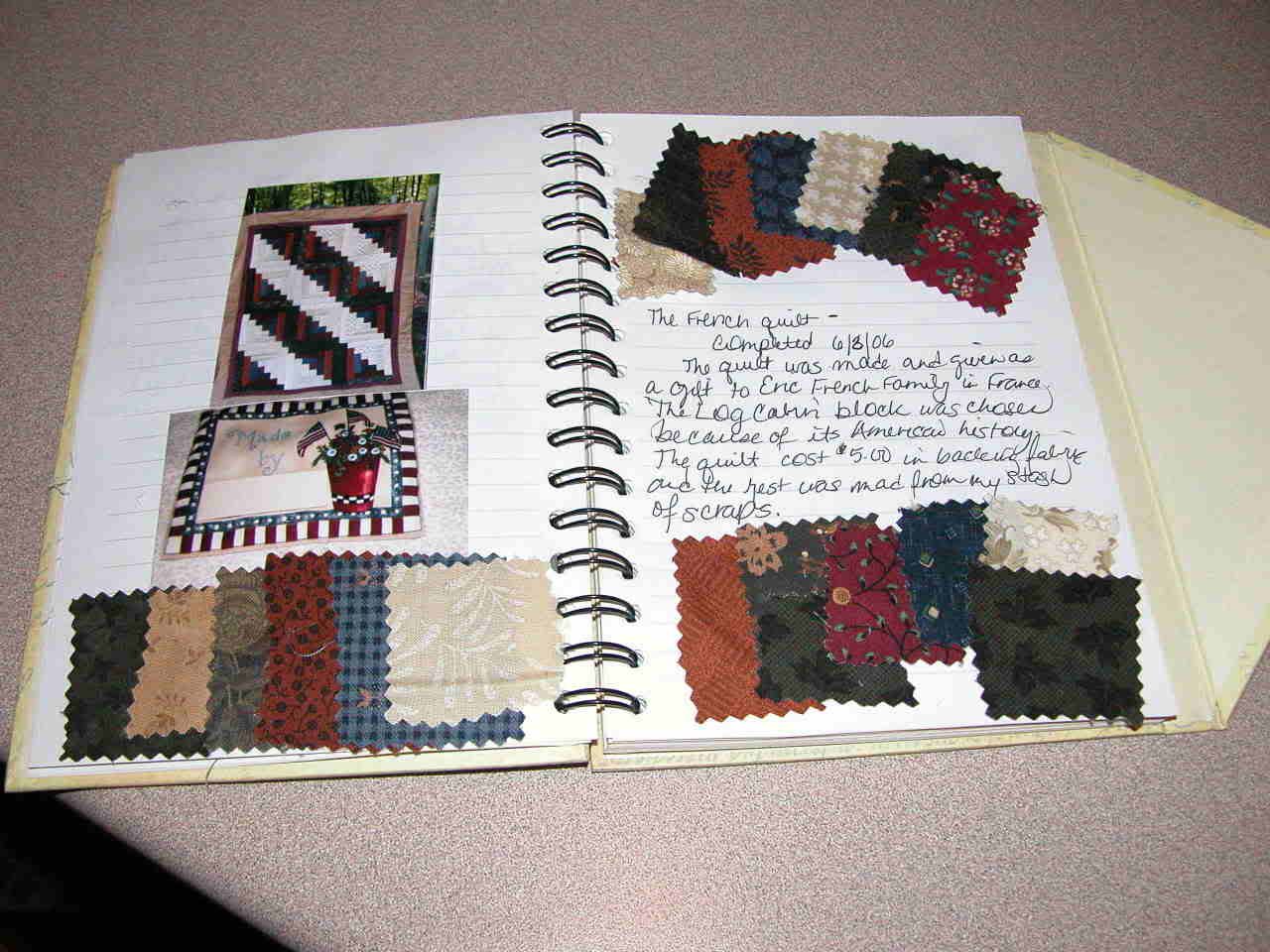 So this year I did it. It will probably evolve more over time. But I look back over the 8 pieces I've completed this year and I'm glad I'm writing things down. Wal-mart makes it easy to do photos since you can order on-line. I'm taking pictures for the weblog anyway so I just send in a few pictures and place them in the journal.
Looking back over this posting, I guess you can tell I've been by myself too much, because I keep going on and on and on…I better get busy and get to work.
Gratitudes:
1. Safe travel for Family on the holiday.
2. Tacos with Chelsey
3. Daisies
4. 15+ hours of daylight right now in the U.P.