Quilters can find find it... that quilt pattern in anything.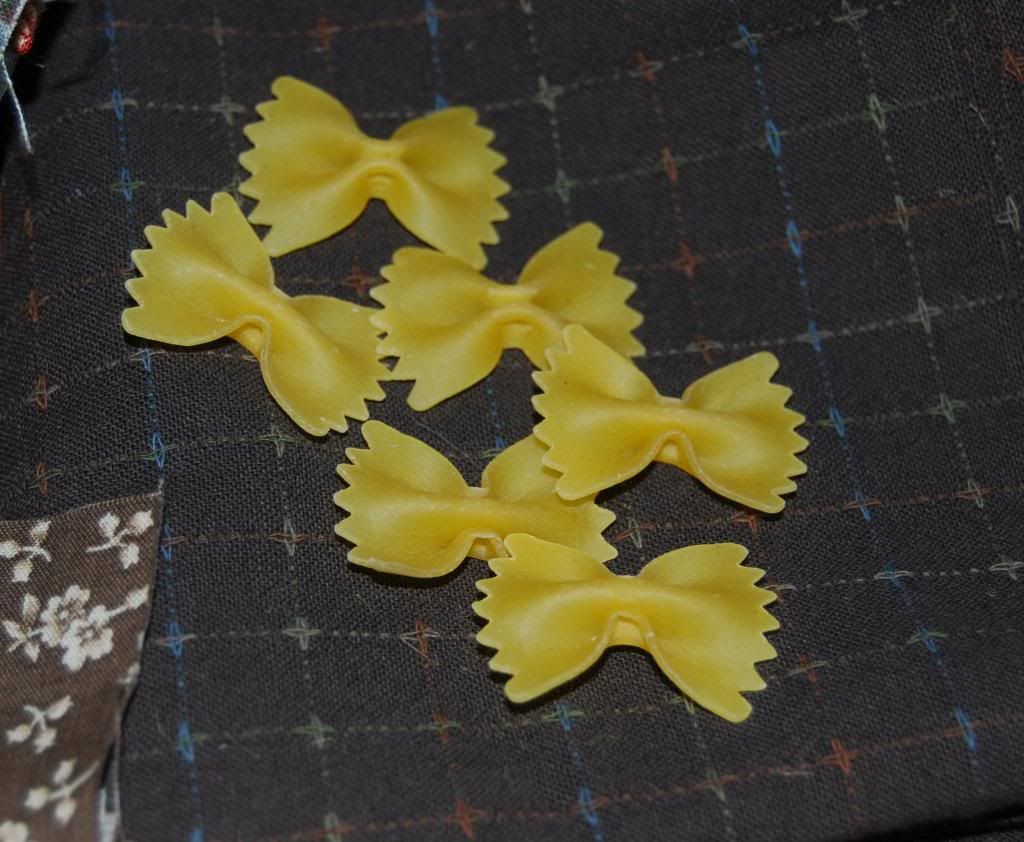 You know exactly what I'm talking about. Farelle is positively my favorite kind of pasta. Pasta is, after all, pasta... It's got to be the shape. Given any choice-- it's the one I choose every time.
It's go to be those cute Bowties....
I'm playing with a cute three inch block from Needl'Love. I found it in the Garden Gate threads book. I am thinking a small piece for the table and then maybe if I made ten Bowties a day in a couple of weeks I'd have enough for a nice size quilt.