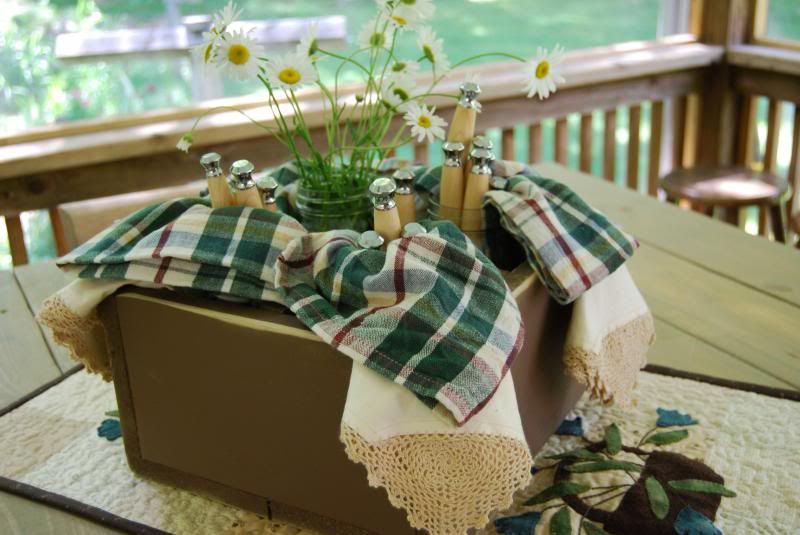 Chelsey and I found this project for Don to help us make. Don handled the power tools and I did the sanding and painting.
Daisies from the roadside.
Black-eyed Susans on the other side of the road.....
and Queen Anne's lace sprinkled in between.... It was forty one degrees this morning... But Summer is coming back--- 80 degree temps expected for the weekend.....