Home from Louisiana, our version of Summer is in full swing.
The temps rarely get into the 80's this summer and "Overcast" is our weather man's favorite term. Not complaining, just merely pointing out what we have to work with this summer.
I've been porch sitting between showers and I've completed Primitive Gathering's first step in the free Stitch-A-Long in honor of their ten year anniversary.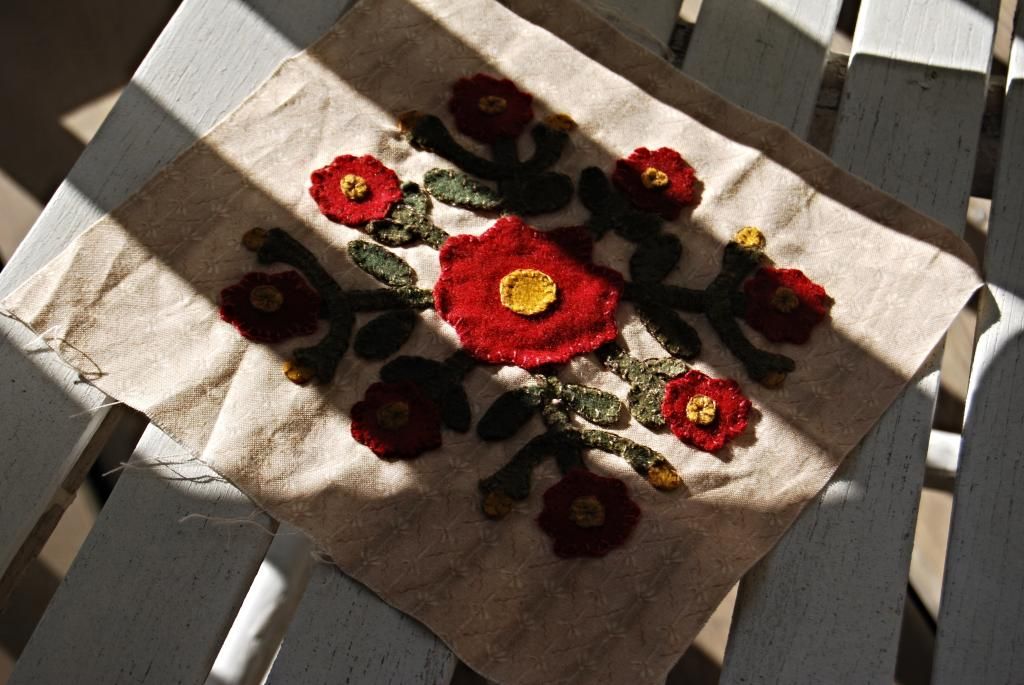 I used pieces of my fabric stash. I haven't played with wool in a few seasons so I am really enjoying the change.
Also Lisa Bongean designed her Summer Freebie and I have the first 4 weeks completed on it.
A Mother's Day Gift from Don, I have two weeks of Sunflower Gatherings prepped for road trips. They lay in my sewing backpack. More photos to come. I have a full day ahead.
Happy Monday.