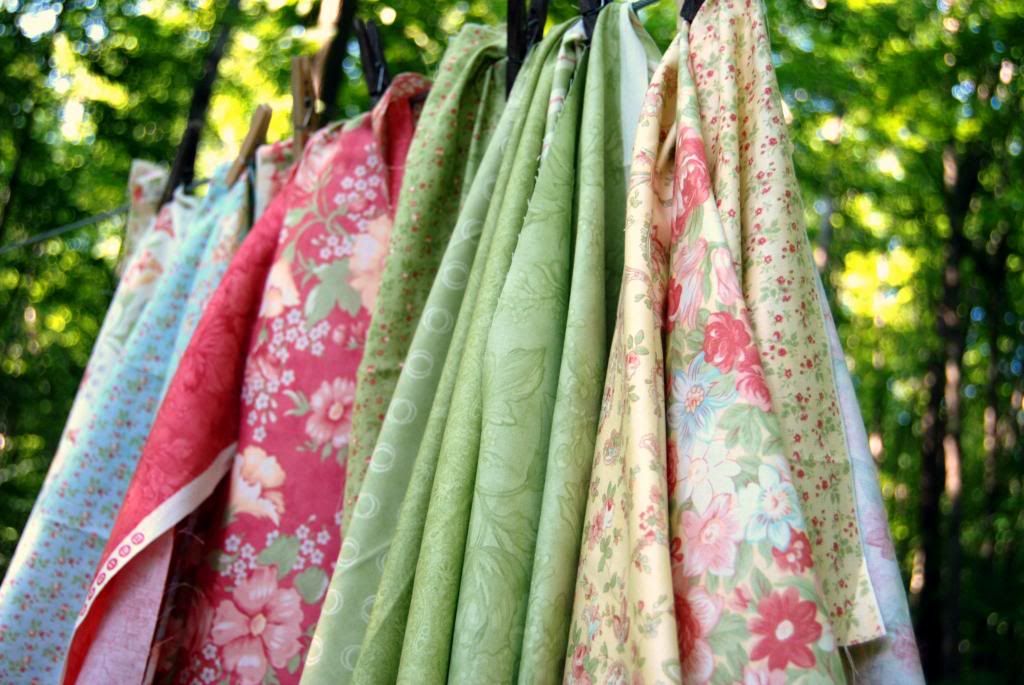 It 's Saturday. We've had a cool front come through -- a high of 73 degrees scheduled for today.
It was a day at home...playing with the pups, vacuuming, dusting... all those things we would like to pretend happen magically. If I'm going to do them I definitely want credit.
The fun thing I did was cut out quilt blocks from the fabric above. I usually talk to my mom and my mother-in-law on the drive into work. I told my MIL that I planned on cutting these blocks out for a baby quilt this weekend.
Her response:
"Man, you folks have a lot of babies..."
Truth be told... these are the same blocks I have been planning on cutting out for a couple of months. Things get in the way. Summers being short -- quilting takes 'the back seat'. I just couldn't spit out the words that I just haven't gotten around to it and this is the same project I keep dreaming out in office meetings, those church bulletins when I should be paying attention, and there's even that walmart receipt with a doodle while I was waiting for a train one day.
Life is busy. Summers short. But I think this is going to be a great Baby Quilt.