OK—I confess… I'm a stalker. Not the people kind… the porch kind. I finished piecing my quilt and set out quilt and camera in hand for a photograph. I always knock first.
No one was home and thought as long as I didn't photograph a house number what harm could it cause? Fate intervened and of course the homeowners pull into the drive right in the middle of my photo shoot… Lesson learned, I get caught at everything. I better live a clean life. They were real nice people. Told me to take all the photos I wanted, I could even paint the porch if I wanted.
Here are the borders attached to the piece.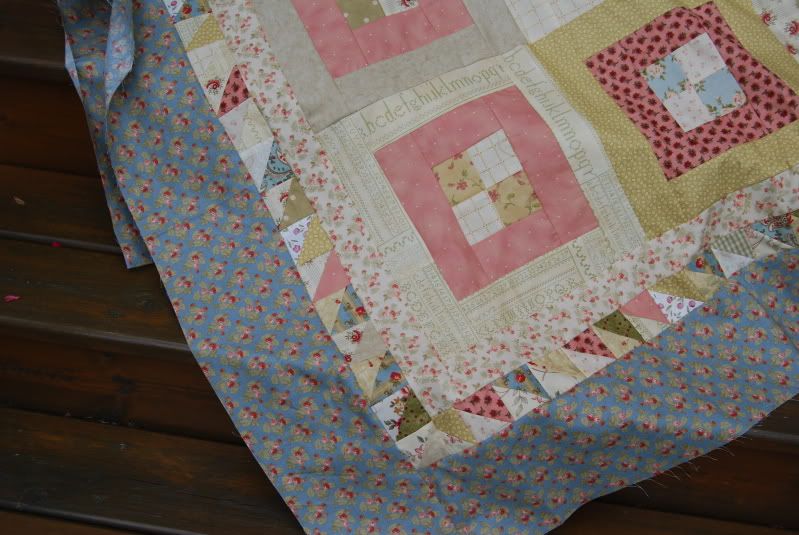 After it is quilted I'll show a complete shot. You may notice that the borders are different than the pattern (see previous post). I could tell you that I'm adventuring out on my creativity…. That I was trying to 'make it my own'. But truth be told… I lost the pattern. I carry patterns with me everywhere I go—Being an Mom that works inside AND outside the home---there's usually more time to read about quilting than actually doing it. I could have figured it out, but I just didn't want to use the brainpower necessary to duplicate the pattern details.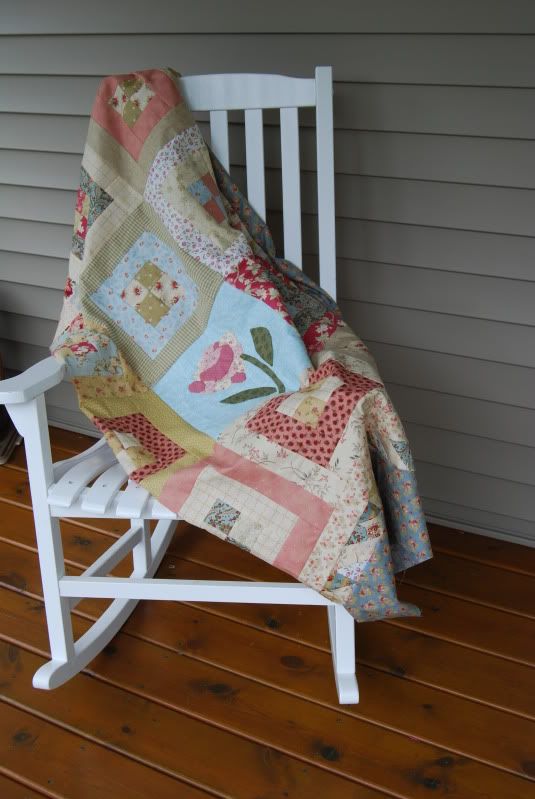 I kept looking at the pile of scraps left from piecing this quilt…It look like a lot of waste to me. So I opted for making 300 half square triangles from the leftovers and I'm really pleased with the outcome. And I have border fabric leftover now for another project.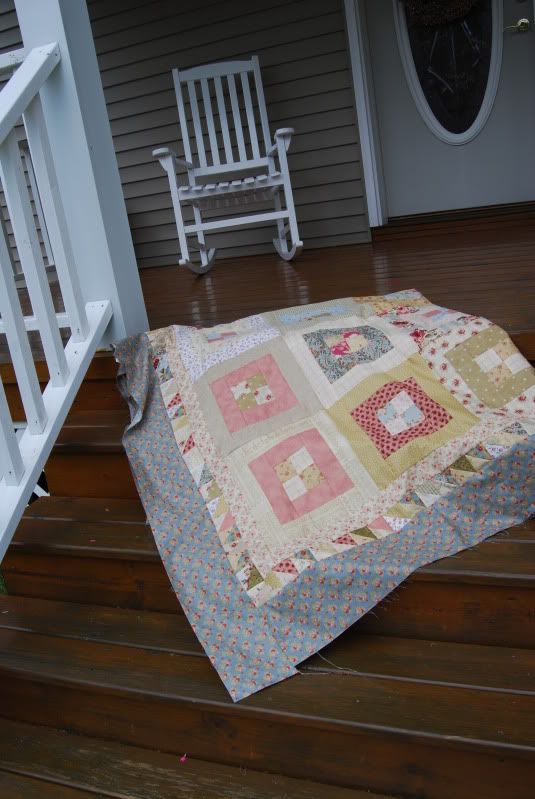 It's 55 degrees today and overcast, but the pups and I have been weeding the garden and with a sweatshirt the temperature is just about perfect….
Until Tomorrow----