As sleepy as I am this morning I couldn't be happier. After work yesterday I got all my vegetable plants in the garden. The seeds are to be planted tonight. Don took the day off yesterday for some home maintenance projects and got the garden all tilled up and ready to go. I spent the evening getting all the hanging baskets placed back in their spots and the frost/freeze warnings have passed.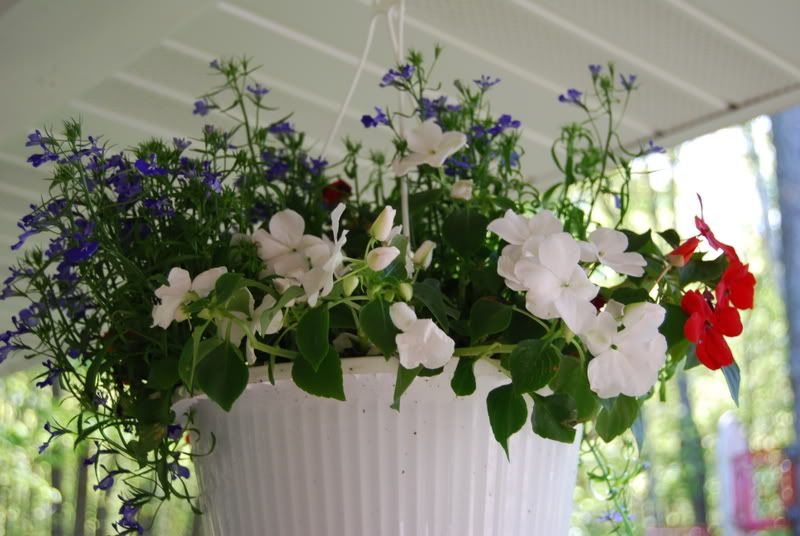 Chelsey had friends over last evening and the grilled and ate outside for the first time this summer.
This project began last summer and completed a week ago today. Excuse the poor photography but the front porch got a facelift.
Don built the brick sidewalk last summer and put a new rail on the front porch last week. The flowerbed is filled with impatients that were planted last week by my MIL and me. With freeze warnings for the past two evenings, I've been tucking them in at night with blankets. I think they made it.
I close today with this photo of sign on our back porch ---the Covered Porch--- that remains out year round…