Eric surprised us and came home for a couple of days--- Just what the family needed. Everyone was "jockey-ing" for time with him. If that kid doesn't feel loved--- he won't ever…. Even Ransom was in on the act.
So I just got a couple of stitches in last night.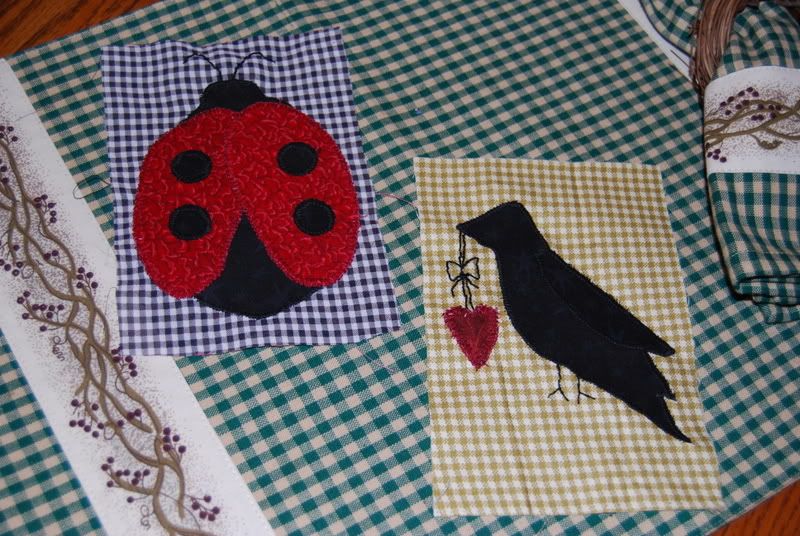 The Ladybug Postcard will be for Don's cousin that just recently had a baby. I was hoping for a baby quilt to be made for her, but it's just not happening right now. But she will get a postcard welcoming her into the world. Amanda did the baby's room in Ladybugs. The other postcard will be for a couple of friends that recently lost their husbands. I made two just a like of that one.
Never easy.
We have Chelsey's softball game tonight, so it's pretty safe to say that I won't have much time for sewing. But It'll be there when I do get the chance.
Gratitudes:
Scholarship Money for Chelsey—easing burdens ahead.
Safe travel for Eric coming home
Pretzels
First Cherry tomatoes of the season