Work was pretty tough today. The heat pressed everyone's nerves. My office is in the back of the hangar with the mechanics. When I first started working there they offered me a window unit air conditioner. I was having a tough enough time changing jobs without locking myself away in an air conditioned office while everyone else suffered. Team play was real important thing to me, so I passed on the A/C.
The best news is Don called and he's getting us air conditioning. By next week it will be it will be installed. I feel like it's Christmas. Twenty years of living in the U.P. and I'm getting central air. Either the heat is really unbearable or we're getting old….or maybe a combination of both.
I've got the label on my mother-in-law's gift and I'm shipping it out tomorrow.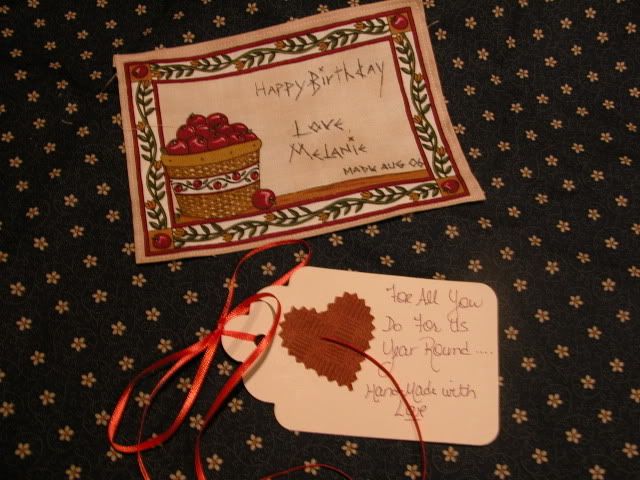 As for as quilting goes, I took everyone's advice. I'm not trying to make entire quilt every time I sit down at the sewing machine. Baby steps. I worked on my Americana Appliqué project. There are 10 colors in the appliqué, I figure I would try to get 2 or 3 a night. Baby steps. I still feel accomplished.
My prayers are still with
Judy
and her family in the loss of her nephew. You never get ready to lose those you love.
Until tomorrow – live up today.