O.K., I'm going to take a couple of paragraphs to throw a fit and then I'll get on with life. I had a really bad day. My sixteen year old daughter quit her job because they told her they needed her forty hours a week for the rest of the summer. Her Dad and I told her it was OK to quit, but find another job first. But she didn't. It's one of those butt your head into a brick wall decisions, one of life's lessons she's going to have to go through. She had a good job – no nights, no Sundays, and she blew it. I know I need to count my blessings, she not a smoker, drinker, and she doesn't run around with bad kids. In the grand scheme of things it does not matter. But she quit a job, and she quit on bad terms. I'm so disappointed. Then her Dad and I fight with her, then we fight with each other, and everyone says things they don't mean. It's definitely been a war zone here today. But Don & I regrouped and as they say--- tomorrow is another day. Teenagers are tough.
Here's the dumb part. What do I want to do for comfort? I want to go to a quilt store and spend money. I
know
it would make me feel better. But there's nothing I need, Other than a book or two, there's nothing I even want. But I know that would fix everything. The goal is to use up what I have and to save money. So I pull out the pattern below.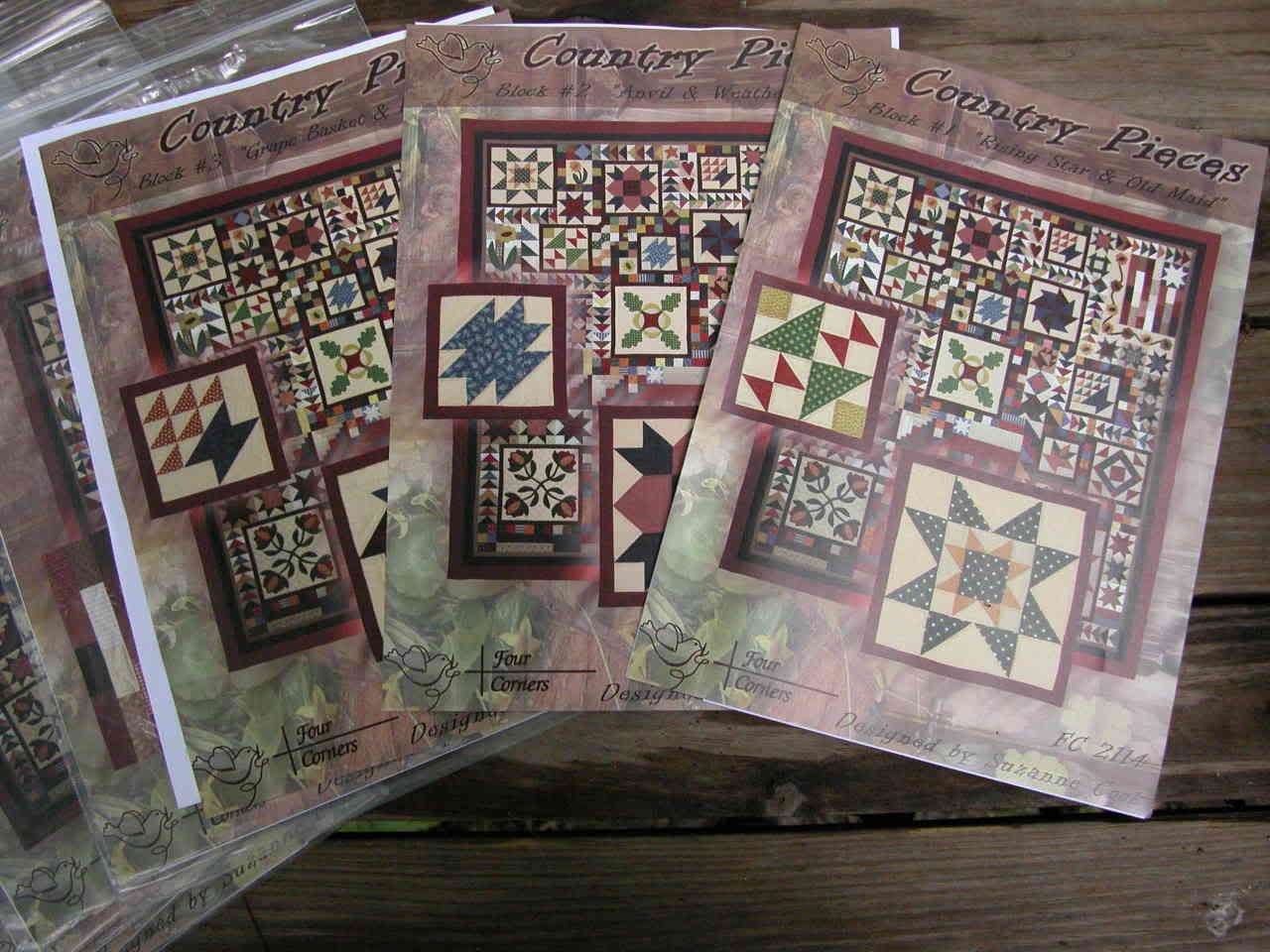 I decided when I not doing the handwork on my mother-in-law's gift, this should really dig deep into the scrap pile. I have seen it made up and it's beautiful.
I was hoeing away the weeds trying to clear my head today. I thought was another quilt on the 'to-do list'. The quilt has angels on it and letters on the border say: "Save Room in the Garden for Angels to Dance". Here's a picture of my angels.
The little fenced in area in the middle is for perennials – tulips, daisies, etc., - the fence keeps Don from tilling it up. This is in the middle of the vegetable garden. If you don't have things inside the 8 foot fence, deer eat it like crazy. The vine growing on the angel's post is some kind of weed, but I liked it and left it… one person's weeds, are another person's roses…
Until tomorrow – Live up today.