Here's the French Quilt …..
My son is leaving tomorrow for a 3 week trip to France with his French Class. It should be an awesome experience. There will be one week touring castles, landmarks, and the ocean. There is one week he'll tour several cities, and one week he'll spend with a French family learning their way of life.
The French families choose the American students by a profile and photos the kids send in. The idea is for a French brother to adopt and American brother and show them their way of life—what French teenagers do. Well, the French people contacted the American School which contacted us. There seems to be a French sister who wants an American brother and she's chosen Eric. The guys at work tell me there is going to be an International incident—Eric's not going to want to come home! I laugh; I've decided it's a great opportunity.
Eric has to bring hostess gifts for the family. He's bringing the daughter a Kentucky quarter on a necklace because she's into horses. The ten year old boy is getting a football and a Green Bay Packer Puppet. Dad is getting Maple Syrup and Mom is getting this Quilt.
I started it back in March, but had some medical problems and have been burning the midnight oil now to get it done. It's machine pieced and hand quilted. I chose the Log Cabin block because of its American history.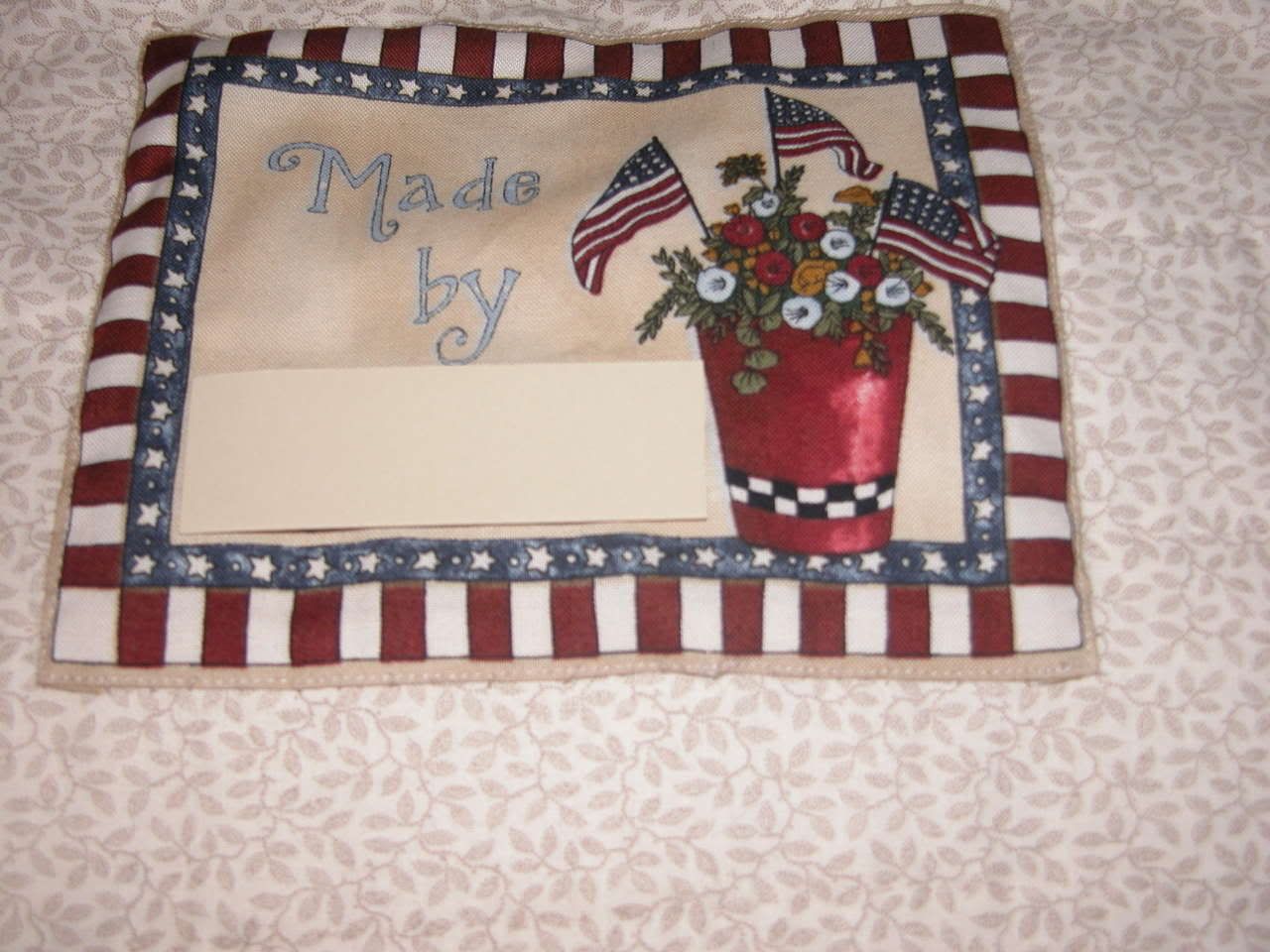 I labeled it on the back... I liked the American Flags.
I hope the family enjoys this quilt because a lot of heart and soul went into it. Everyone in our family has been taught to realize that the gift of a quilt – in any language – is a gift of love.
Until tomorrow—live up today.