It's Wednesday. We're having friends over on Friday night for supper. I've got a game plan outlined so that life doesn't fall apart on Thursday night. It'll be fun and if I did it on Saturday night I'd fuss all day Saturday and weekends are too precious to do that.
I'm ready to start next block on the Primitive Garden by Lisa Bonegean.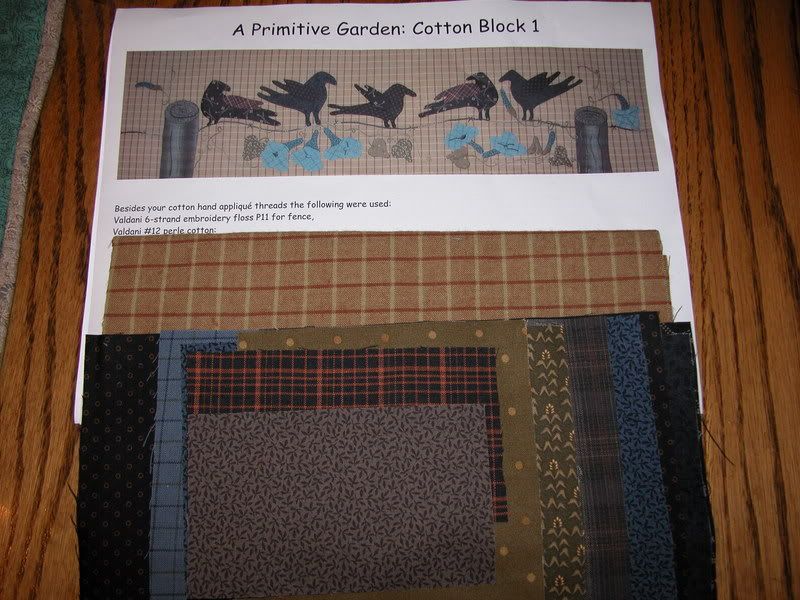 It's crows on a barbwire fence. I think she must have known the placement "stress" I was having with the blocks. She place a hint section in this month's block that suggested using a light box to outline the pattern on the background fabric to help with placement. It's a great idea--- Why didn't I think of that???? I don't have a light box, but I did have a lamp and a glass French door. I just taped it up on the glass door and traced. I got the same end result.
Here is February's block, a graniteware pot of geraniums. It wasn't easy… lots of curves, but I smile every time I look at it.
Every summer I line the porch steps with geraniums. While the colors have changed—various shades of red, white, pink; the flower is always the same--- geraniums. The pot—my grandmother always cooked in either iron skillets or black graniteware. I like the way quilt blocks can make you hold onto memories….So many things I don't want to forget….
Gratitudes:
Cheese Crackers
Pink sunrise this morning
Maple Syrup from friends