I always tell myself, " You always have time for the things you put first…" I've been working lots of hours, but I've been coming home, playing with Ransom, knocking out chores, catching up on school with Chelsey---and sewing, almost an hour a day. I always think if I put things in the right order, I have time for everything. Confession: It's a constant battle –I always want to put the quilting first, but nothing else will ever get done. I get lost in the sewing room.
I completed the rest of my postcards. My Mom and Mother-in- law each got their card in the mail and they were just like brand new. So girls--- it works!!!! I misplaced my Thanksgiving clothes for the bunnies so I made a new black dress for the season coming up. Easy stuff, no facings and a very forgiving pattern.
Quilting, remember the Buggy Barn pattern? Well, I've got the pattern drawn out, the fabric lined up and started cutting out the pieces.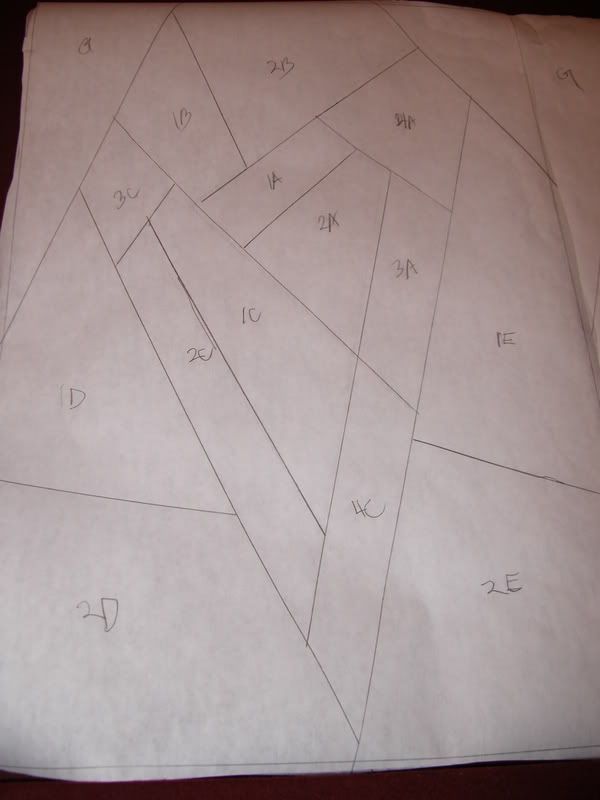 I cleaned a workspace before I began because I think the success of this pattern depends on being organized.
I excited about the challenge. I'm even saving up to have the quilt quilted by a long arm quilter.
You'll probably be seeing the step-by-step process of the quilt, but I just love having someone to share it with…
Gratitudes:
1. Cheesy potatoes for supper
2. A's from Eric and Chelsey---A good start to a new year
3. My Parent's 56th wedding anniversary – I can't imagine them apart.
4. My Dad's 76th birthday- He says he gets younger every day!!!