Ransom and I went walking a couple of times today.
This is my favorite time of the year. The apples are an inspiration and they are ripening in the U.P. These grow wild on the roadside.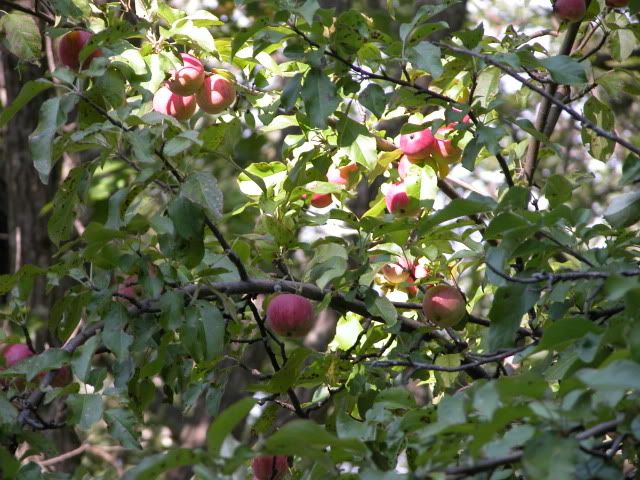 Johnny Appleseed must have made a detour through this part of the world. Last weekend I completed a small table runner.
Nothing fancy but I needed an afternoon with a small victory. It was a fifty cent pattern I got in Green Bay. I played with different fabric and came back to the plaid. It is machine appliquéd and quilted. Here it is on the table.
If I get the pumpkins out-- by Thanksgiving, I'm sick of them.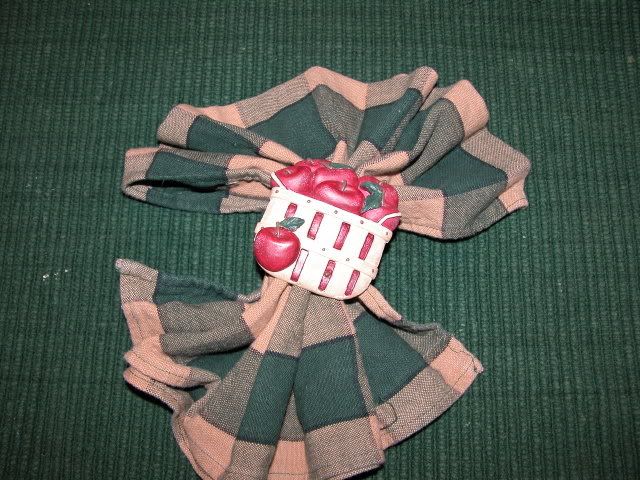 So September I decorate with apples.
Remember-- I have that thing for cloth napkins. And I love my wooden letters---Faith.
Faith is believing, counting on something without proof.
We're enjoying Eric.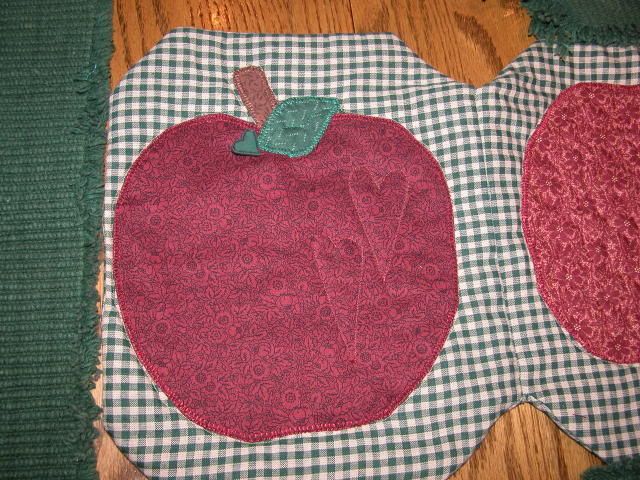 He's been in and out all weekend.
He's been eating my cooking (the way to my heart). I went shopping—purchasing all those things he refused to let me get two weeks earlier. Did I do it for him? ---well, maybe, but mostly I think I did it for me. It's that mother thing inside me not wanting to quit mothering. But the fact remains, he's pretty well grown up. Loves College, Loves his new friends. I'm glad.
I'm calling it a night. More to talk about tomorrow. I've got a glass of wine waiting on me.
Gratitudes:
1. Eric's safe travel.
2. Cool Nights
3. Two extra days off