I'm so glad the sun has come out. Talk about the blues… on the way to work this morning. But, it's amazing how the sun can fix things. I had a great weekend. It was Homecoming in 5 area high schools in our neck of the woods. So Friday night we went to the football game and Chelsey went to the dance afterward. Saturday, she went to another dance – Of course we can't wear the same dress 2 nights in a row (same date and all). She was going to borrow a friend's dress, but it didn't fit, soooo, 20 minutes before her date gets here I'm cutting and hemming an old prom dress (with lining). We had a hair appointment crisis (She had to give up because of working). I told her she had to of lost weight as many tears as she shed---- But we got her dressed for Saturday night and she went off happy. I don't know what girls do whose Moms don't sew….Chelsey – when everything works right she can move mountains with her smile, but when there's a crisis… we ALL feel her pain… oh well; she's a 16 year-old girl.
The weather was gorgeous. Don and I worked out, and ran Ransom 2 miles each day. I started pulling up the garden. I harvested (I guess you can call it that with 8 broccoli plants) the last of the broccoli. Don and worked together and made the best broccoli cheese soup.
I had 12 kids in Sunday school; we had lots of fun. They are kind of getting in the routine of things.
Football – The Packers lost again, at least they play half way decent and the media didn't beat them up too bad. Lots of over-times in Pro Football this week.
I worked on the Buggy Barn Quilt.
I finished cutting all the pieces for the 3 color hearts. The next step is to mix the colors.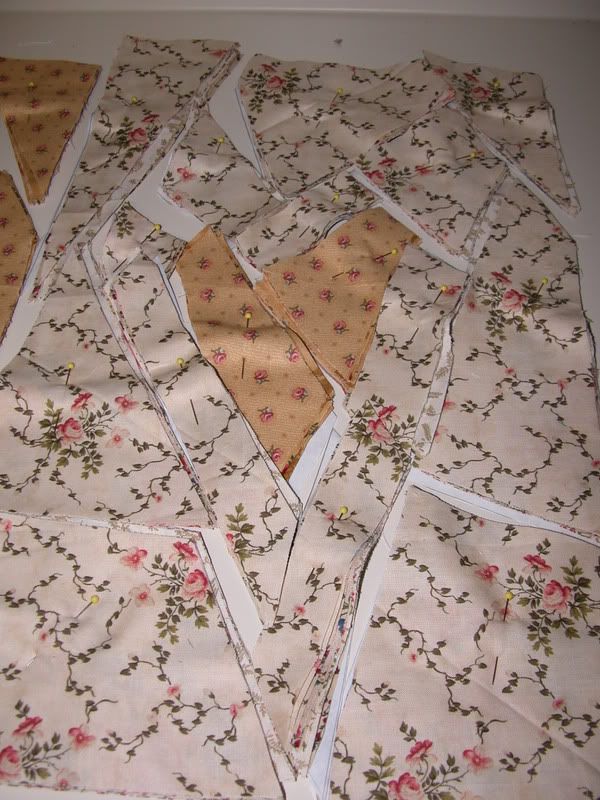 First the inner hearts, then the middle layer.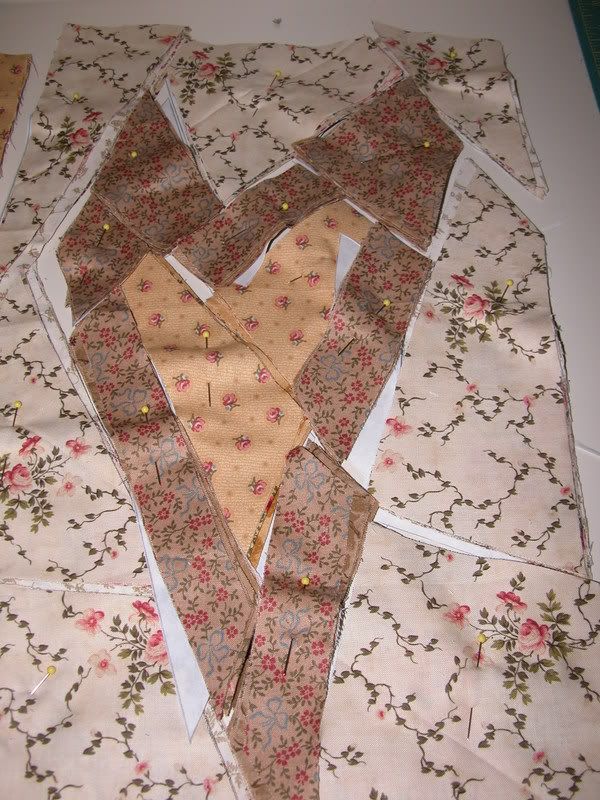 Next you shuffle the outer layer to give it the crazy quilt "look".
Then you start sewing the pieces back together.
Gratitudes:
1. Crunching leaves as we walk.
2. Broccoli Cheese Soup on cool nights
3. Hometown football games.