This is a picture from Sunday. Autumn is here.
A glimpse of what is ahead.
O.K., you're walking up the sidewalk, to the front door.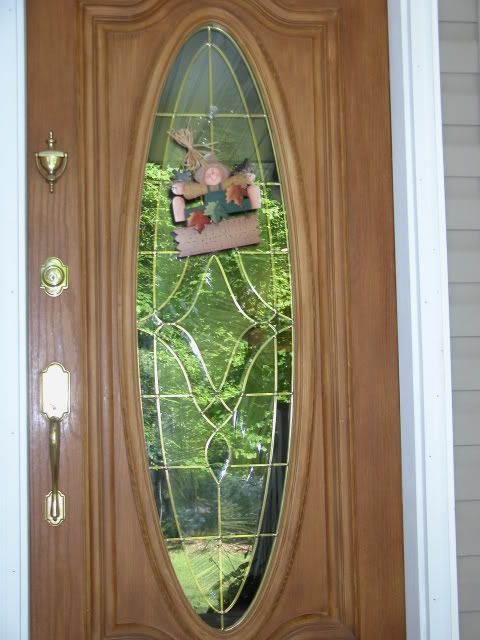 Up the steps—to my home.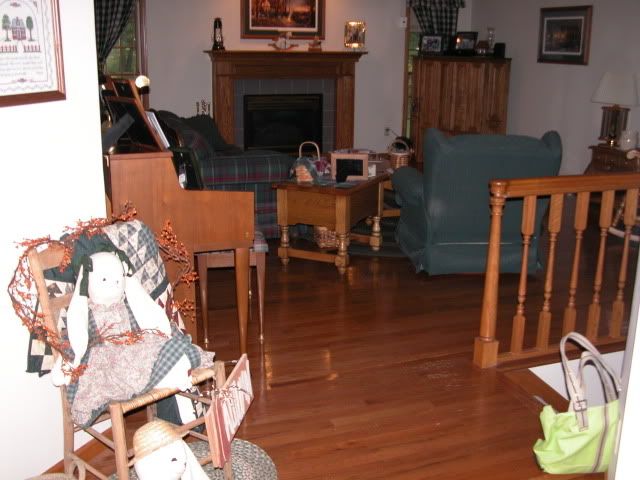 After opening the door, this is the view. The Bunnies are set for the season. There is usually something sitting at the top of the stairs, for the next person going down to bring.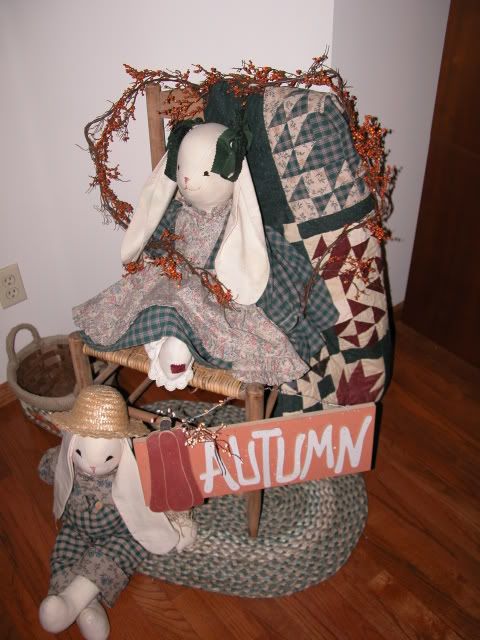 The green chair is a junk store find. I'll never forget.
Don & I both took a day off of work—in the fall. We went junk store hopping on the way to Green Bay. We bargained for me and we got two old chairs. I painted this one green and the other one Don just stripped. It's the one the bunnies sit on. There is a quilt on the rocking chair, a quilt on the wall, and my money says there is a quilt in a basket by the couch that I'm working on.
I've decided to begin the Buggy Barn Hearts quilt. I'm tracing the pattern tonight and pulling the fabric. I think keeping it neat is the key to this quilt. It's going to be done in yellow and gold.
I forgot to show the stamped card.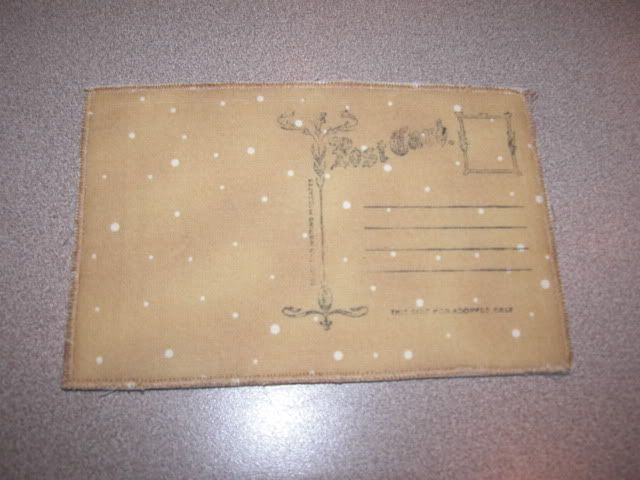 A girlfriend told me there is better stamping ink I'll have to try. But I mailed 3 cards today.
Instead of Gratitudes, today I think I've got a few concerns—
1. Tensions are high at work…lots of changes
2. Chelsey has got to get into study mode to get a grip on school
3. Don worked 19 hours yesterday. Exhaustion is definitely setting in.
I guess basically, I've got to step up to the plate plus find lots of understanding on all counts. But really, isn't that what mothers and wives do?
Until tomorrow…..