I started writing last night, but I was just plain exhausted, so I saved it and finished this morning. These are perennials blooming in my garden. And they inspired this:
It's my first fabric postcard. I worked on it last night.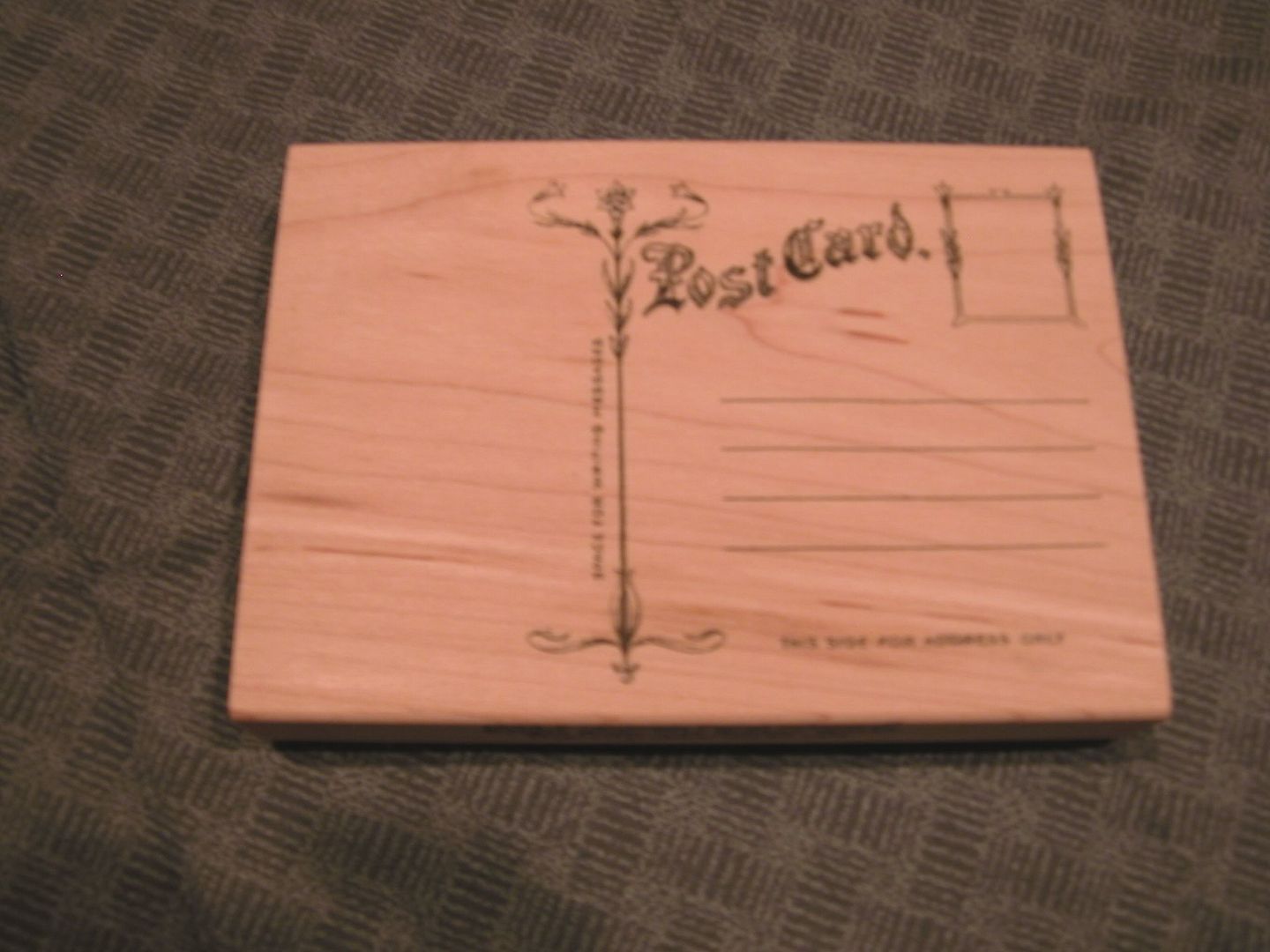 My sister-in-law sent me this stamp to use on the other side as a friendship gift. Isn't it the greatest??!!??!! I should have finished cleaning my sewing room, but I was rewarding myself for my 7 mile bike ride with Don this evening. I was going to wait until it was completed to share...but I couldn't wait. I'll finish it tonight---maybe. No promises, because this is about fun. No pressure, because I have realized that summer in the U.P. is winding down. I'm going to savor all of it I can. That means long walks, Bike rides, and incredible amount of weed pulling (it's really theraputic!!!) I realize working full time I have to make choices, while my love for quilting is first, I know there are other things that must get taken care of. If I don't exercise I might not be here for the next 25 years I plan on quilting. The U.P. winters being so long, I can make up for lost time quilting November thru April. Without the Laundry washing, We're going to catch colds running around naked without clothes--How much quilting will I do if I'm sick. And then there's Ransom... quilting would be pretty lonely without him, so he needs exercise and brushing to make sure he's around for a long time... I want to make
Judy's quilt
, but I think I'm going to be the cheerleader from the sidelines. Now I'm going to be disappointed if someone doesn't make one out of the country Thimbleberries colors (my favorites)...I can just picture how it would look. There are lots of changes going on at work and even at home with Eric getting ready to go off to school. I don't think I can sub-divide my focus another inch. Hey I'm not bumbed, recognizing limits is a huge step for me.
I was stressing to Chelsey about not being able to fit it all in.. and through the wisdom of a 16-year-old--believe it or not--her response was "Mom you'll get your turn, It's just not your time...But you will" You know, she's right... and I'm OK with that...I can wait.
Gratitudes:
1. Crickets
2. Coffee in the Morning
3. My scissors - Christmas presents from the kids