Chelsey worked last night till 10:00 pm---wayyyyy past my bedtime. Don always stayed up and waited for Eric, whether it was work, a school thing, a date, or out with friends. I'm stepping up to the plate for Chelsey. She always likes to talk to me and we play catch up. There is no point in both of us losing sleep. At least we trade off.
Last night, I finish folding the fabric and got it back on the shelf.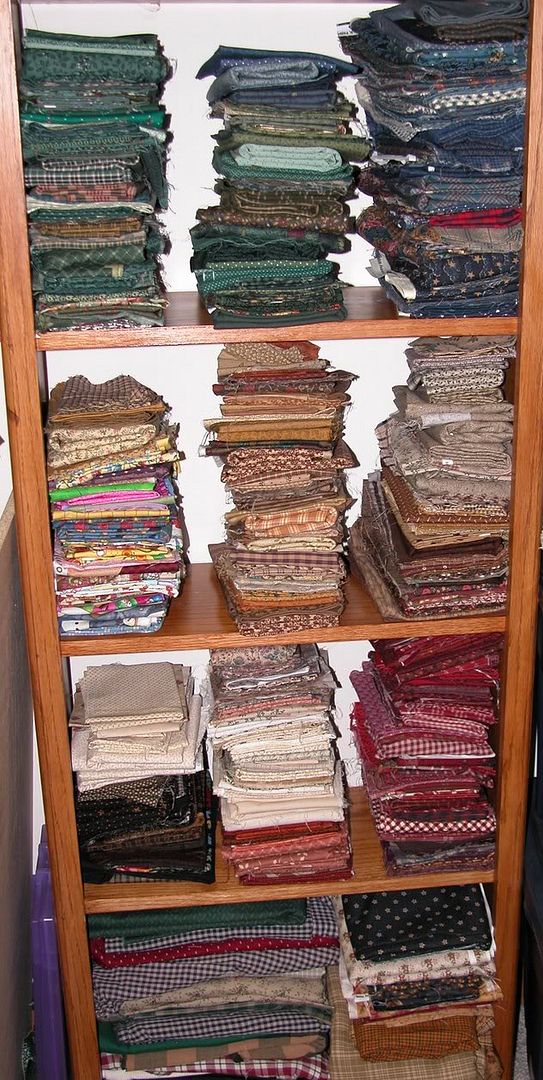 I still have a basket of scraps, but we're saving it for another time. I've said before, I teach Sunday school to four-year-olds. I send them a letter-snail mail- every week. We talk about friends, weather, minding their parents, and something from their bible story. We've been taking a letter of the alphabet every two weeks and being thankful for things that begin with that letter. They are mostly five yr olds now and there were several kids that didn't know their ABC's so it was an 'open door' for their parents to bring it up. 'W' is the letter for Sunday.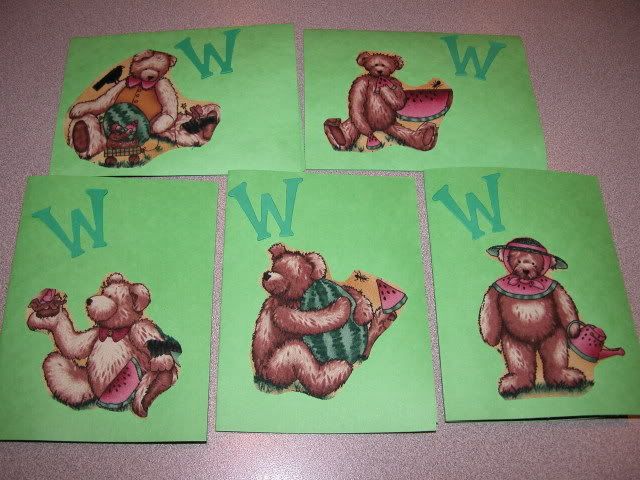 I found this fabric is the stack—I think it's a Sandy Gervais print. I have no idea why I bought teddy bear fabric except that I just plain liked it. I'm not finished yet, but here are the beginnings of their card for this week. I used fusible webbing and attached them to construction paper.
It was a long day at work. Everybody has days like that. Don called and suggested eating out… no cooking. He didn't have to ask twice. I'm off to run Ransom, play in the garden, and maybe quilt tonight. Chelsey pitched in and the house is all picked up. Those daughters---they come in handy every once in a while……
Gratitudes:
1. A summer of outstanding weather.
2. Letters from home
3. The oldies on the Radio--- nice memories.