Monday started out rough. I knew I had my trip to Madison and the whole classroom scenario after 30 years terrified me. I had a 10 am meeting and I planned on getting on the road after that. Only when I got to work did I realize the meeting was in another town--- Rhinelander-- and hour and a half away....
I regrouped and made it through and drove down there. I sat through the meeting and Headed for another 3.5 hour drive to Madision. I arrived in Sun Prairie at 4:30 pm. I was not lost and I was alive-- Time to reward myself. I headed to JJ Stitches, a quilt shop that had been featured in the Quilt Sampler a few years ago.... I didn't had a camera--- But I will when I go back in 3 weeks--. The shop was wonderful with a small town look to it. Wooden floors and tall ceilings were lined with quilts. The only thing better was the lady that rang up my purchases.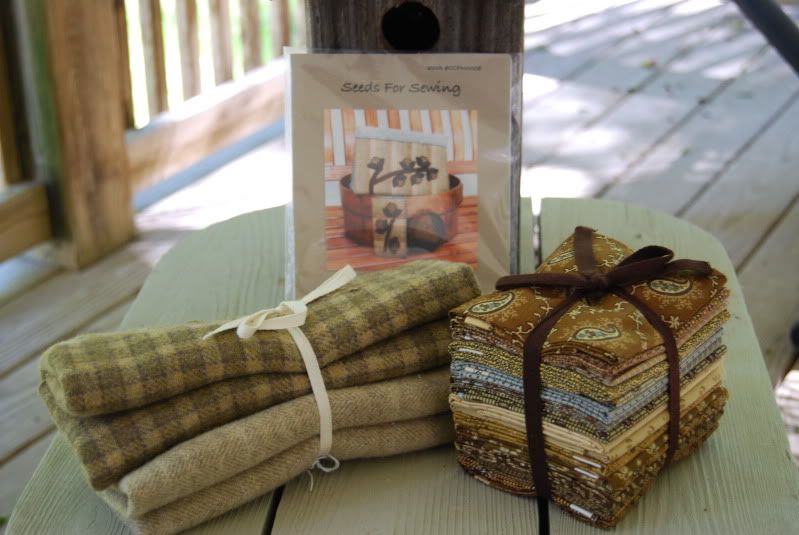 The pocket book is made from a bendable ruler. I've studied the pattern. It doesn't look complicated. I'm hoping to find something easy to make as several Christmas gifts.
Needless to say the Quilt therapy helped me get it through the classes. I can't wait to go back....