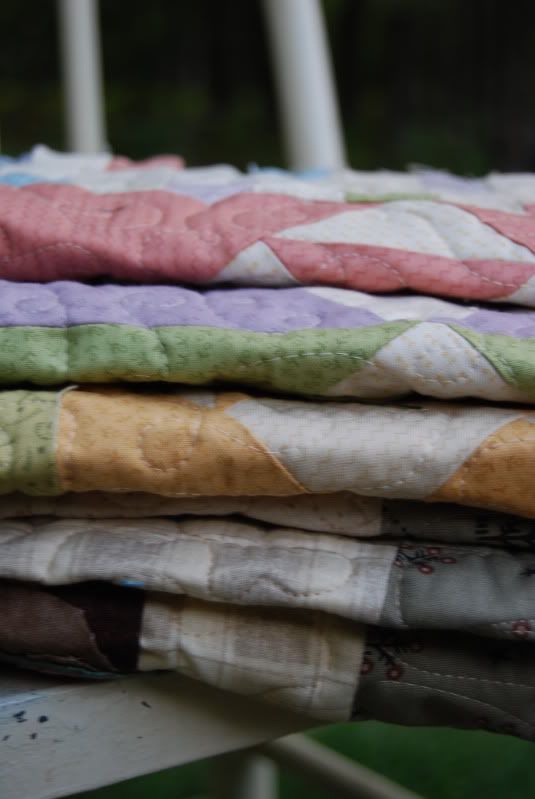 OK-- I've always wanted to take a picture like this.... I've seen them on quilt book covers. No photoshopping, no filters.... But they are my quilts... Two of them are quilted and another on the frame.
The bindings are made for three quilts.. that's the most 'un-fun' part...
I had a helper outside as well.
It's the same deer I've protected my flowers from all summer. She looked interested in quilt pictures-- and hungry. I went into the garden and pulled out a handful of tomatoes... We have more than enough. She changing into her winter coat as most things are in the U.P. The high for the next few days is only in the 50's. It will warm up again some... but those days are getting fewer.......