We had our first freeze/frost -- a combination two for one---this week. But I harvested my first apple crop.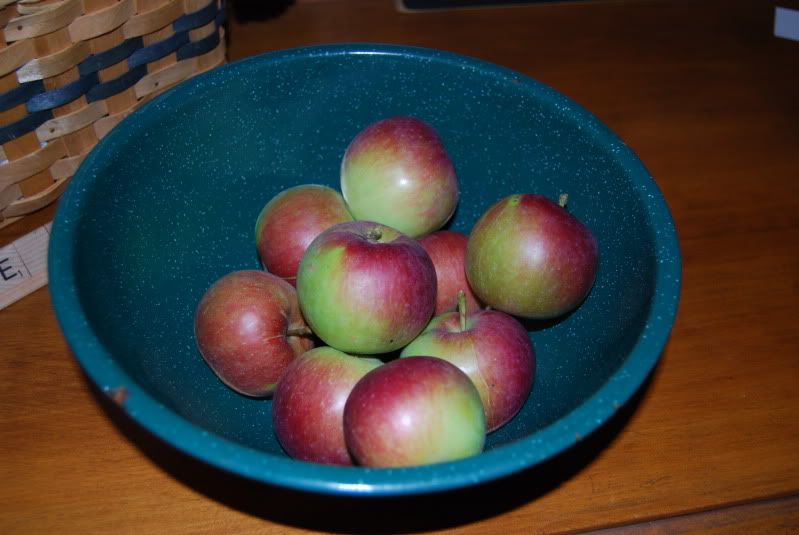 One is missing-- because I ate it. You have no idea how proud I am of these. Yes-- it's about $3.00 worth of apples. Yes, I could have gotten a bag of them at the grocery store. Yes- that bag is available any time of the year..... But not these. These were prayed over, protected from pests and deer. These came from my back yard.
How many times have I gotten that phone call.... 'Mom,email this recipe.' 'Mom, I'm in Wal-mart. Text me this recipe...' I laugh --- it's part of my job description. So when I had a meeting in Milwaukee this summer, we did a little shopping to kill time--- we were early. I saw this and couldn't resist.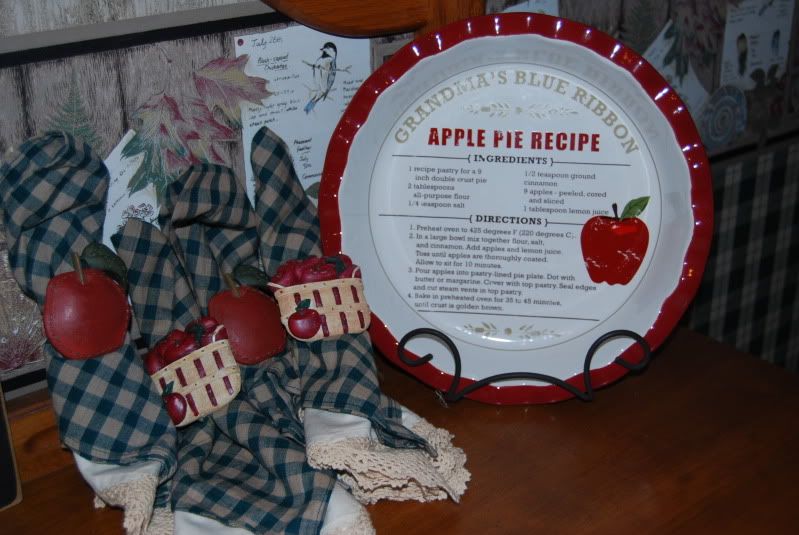 It was four bucks. I bought us both one. I've sent her cook books, recipe cards, emails. She got a kick out of this recipe.
Knocking out chores where I can put the needle and thread in my hands.
Have a great weekend.