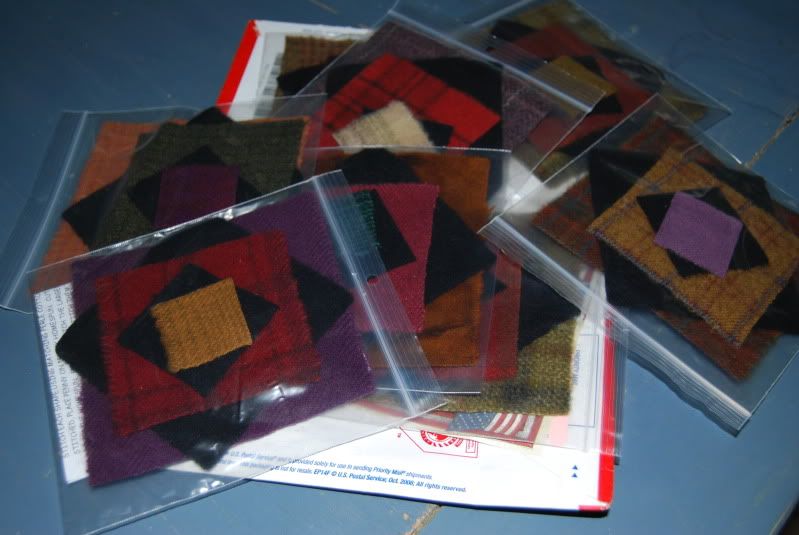 From the
Carol's
mailbox to mine.... she sent me her penny squares to add to my collection from summer projects we need from
Primitive Gatherings
.
My 3-day weekend list is a mile long with things a want to accomplish. My Sunday School class starts a new season with all new kids so that takes the front seat this morning getting everythign ready.
For the record--- I love my U of WISC classes. I have to go back in three weeks. The pups survived without me. Work was chaotic yesterday....I just kept telling myself a had a three day weekend ahead.
I'll type more later. Thanks again Carol.....