To keep it a quilting post--- I have finished all twelve blocks on my Penny Garden BOW. I'm hoping to start borders-- of some kind-- this weekend. Looking at this snap shot...the blocks my look good framed in half square triangles.....just thinking....
I finished the last of the purple flowers and stems in the car on the Way to Green Bay....for the Season Opener of the NFL. We went to see the The Packers play the Saints...It was nothing short of awesome.
We tailgated...Amazing how putting on team colors makes friends out of strangers....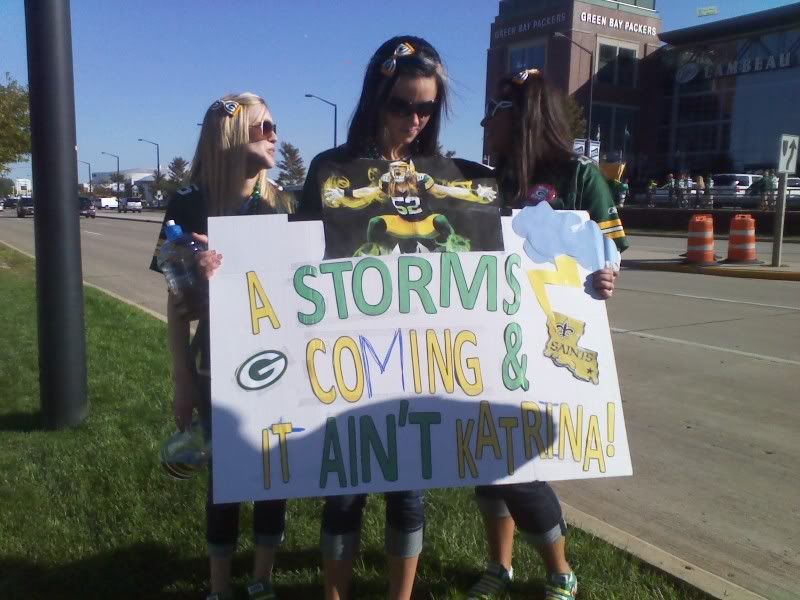 Growing up in Louisiana and cheering the Saints-- through the lean years-- made the game great. We texted back and forth with family back home....
Ok-- Be jealous for just a second-- we had box seats complete with drinks and buffet.....
Yes -- I'm a complete NFL junkie-- completely obnoxious I went to sleep watching Inside the NFL last night....