I opened the fridge on Saturday and glanced toward our front window....I just had to grab the camera. While it's not even a good photo, it's home to me--- in the Fall.
I worked today. When I got home, I ran the pups before supper. Chelsey says Bruno is putting on weight, so he's in training.Tonight I playing with my weekend finds.
Yep, It's an old window... a steal for five bucks. There was a matching one in black that I scooped up for Chelsey. It definitely needs a bath, but something I've wished for forever. I think it's going above the fireplace.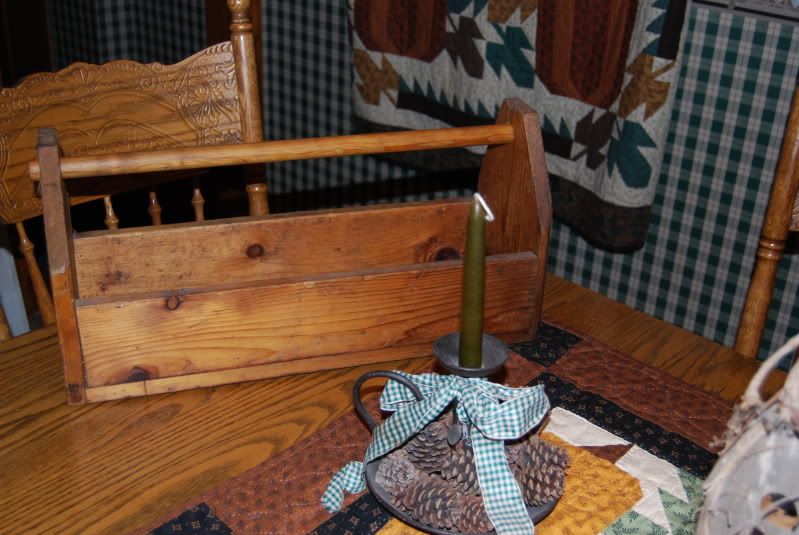 This is a old tool box that was just begging to be filled with quilt fabric....It came home with me as well.
I better get busy. It'll be bedtime before you know it..Who cares about laundry?!?!