It's Thursday. I think I can make it to the weekend. I've been working on valentines. My Mom has been sharing the postcards I've been sending her. She has incorporated a list of friends that would like one. "You don't have to write them a card, just mail them one." She's so funny. So Sunday, I pieced some scraps together and Valentine postcards were created.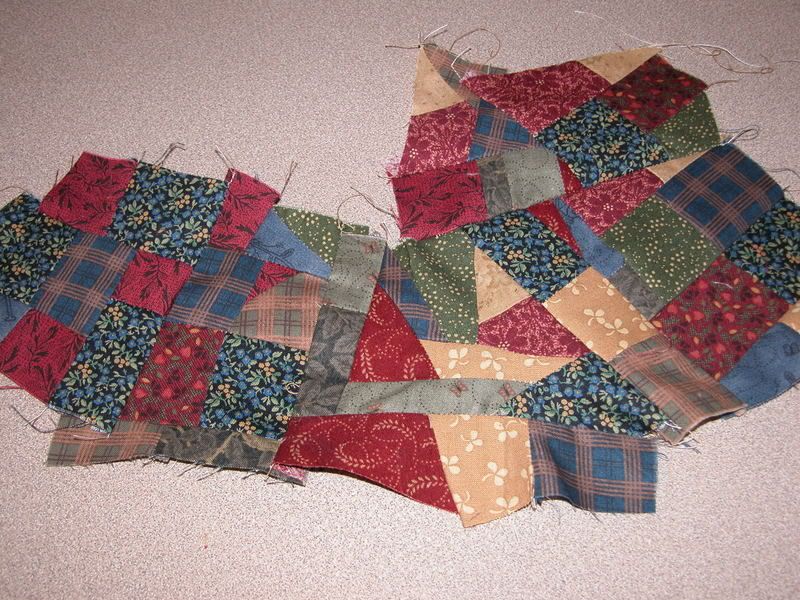 I wrote on the other side, "Every day is Valentine's Day when you share it with someone you love…" Corny, but true…
Chelsey has got to work tonight and I have to work late. I plan on hitting the treadmill, quick supper for Don, get half the housework that's normally done on the weekend done because we are going to Green Bay Prom Dress shopping this Saturday. I have to wait up for her anyway. Don's job has been taking it out of him, so he's been checking out early. If (Big IF) I'm not totally exhausted I have some hand sewing I've been working on. Pictures to come later. I got Sunday School Junk to work on for my class too. If exhaustion does set in, there is always curling up with a book. My Mom just finished the 3rd Blossom Street book, and mailed it to me. Needless to say, I'm never bored. Life is good.
Gratitudes:
1. Crème for my coffee
2. Leftovers for lunch
3. My thread rack Eric gave me for Christmas. (I had more fun lining up the thread,)