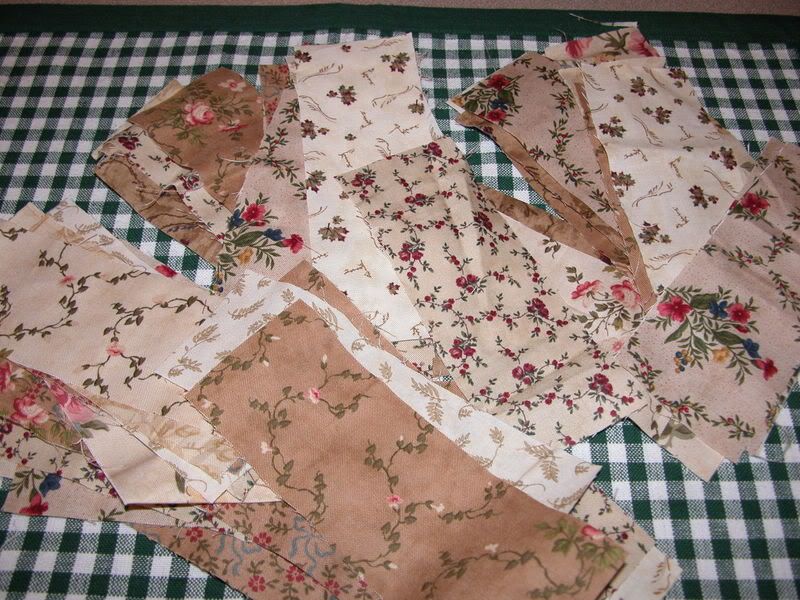 Scraps became pieces. Pieces became a binding.
The binding completed the quilt. I'm really proud of it. It's the hardest thing I've ever done.
I've machine quilted before, but never meandered blocks on such a big project. Oh, it's by no means perfect. There's even one hiccup on the back where the fabric wasn't pulled tight enough. But I think it's just God's way of telling me where the label in going. Sure, five years from now I'm going to look at this piece and probably be mortified at the quilting job, but I'm a better quilter because of this quilt. It's in the entry way in my living room.
Eric surprised us Friday evening and came home. He had a 3-day weekend because of Martin Luther King Day. He'll be leaving today while I'm at work. It was a great visit. I have to laugh. The High school age girlfriend had no idea he was coming home. She was grounded at home for homework issues with her family. So, we got Eric to ourselves all weekend. I guess you've figured out I don't share real well. But we had a lot of fun with him. The weather isn't real great, but by 10 or 11, the roads will be clear for travel. I'd appreciate prayers for his safety.
Speaking of prayers, thanks for all of the encouraging words last week. I really missed writing things down. I stole a few moments on coffee breaks. Even Don said—"You need to get back to that blogging thing. I think it de-stresses you…" Details aren't important. What is—is that you all were really good to me. Thanks. And they don't call us Steel Magnolias for nothing……..